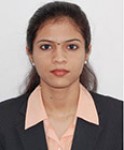 Amrita Ganguly, Manager Advisory Services, Ernst & Young LLP
Amrita Ganguly is manager with the Climate Change & Sustainability Services division (Advisory Services) of Ernst & Young LLP

Amrita is a Chemical Engineer (Gold Medalist) from Jadavpur University, India and is currently pursuing her PhD in Business Strategy from Indian Institute of Foreign Trade. She works mainly in
the field of sustainable energy and climate change.

Amrita is an expert in strategy and policy advisory on a number of issues ranging from energy (with a special focus on renewables), green economic zones, low carbon growth to national mitigation and adaptation policies. She has worked extensively across geographies (developed and developing countries as well as Least Developed Countries) such as India, Singapore, Bangladesh, UK, Kenya, USA, Mozambique, Bhutan and South Korea. She has been the team leader for large consulting engagements involving both Public and Private sector entities in these countries. These engagements included development of green growth models for corporate sector, advisory for green economic zones, policy research and formulation for at national/regional Government level on energy security, energy efficiency, capacity building, stakeholder impact analysis and development of green vision for both Governments and Private sector.

She has worked with and has excellent relationships at different Government levels in India: Ministry of Railways and different Ministries of Andhra Pradesh and Madhya Pradesh.

She has worked on a number of Clean Development Mechanism (CDM) projects and carbon finance across sectors and countries. She was the team leader who registered the first coal fired supercritical power plant globally as a CDM project. She has also worked on projects on industrial energy efficiency, clean energy, green buildings, waste and agriculture.
---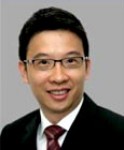 Andre Toh, Partner, ASEAN Leader for Valuation & Business Modeling, Ernst & Young Solutions LLP, Singapore
Andre has more than 18 years of experience in all aspect of valuations  and is part of the Ernst & Young  Global Valuations Discussion Group for financial reporting and a member of the Valuation Sub-committee of Institute of Singapore Chartered Accountants (ISCA) Financial Reporting Committee. He is also a member of the Working Committee with Intellectual Property Office of Singapore (IPOS) on accreditation framework for valuers. He speaks regularly in seminars and conferences on valuations and has written various articles on this topic. Andre has acted as an expert in the Courts of Singapore as well as arbitration proceedings. He is a Chartered Accountant with ISCA and a Fellow with CPA Australia.

- A selection of Andre's notable seminar experience include:
- Intellectual Property Office of Singapore and W orld Intellectual Property joint seminar: Intellectual Property Management for C-Suite (Singapore)
- Global Institute of Intellectual Property (GIIP) and Multimedia University Malaysia joint workshop: Intellectual Property - Creation, Management and Commercialization (Malaysia)
- The Association of Small and Medium  Enterprises (ASME) - Brand Seminar: Building Your Brand A Pixel at a Time (Singapore)
- France-Singapore Patent Symposium, where Andre moderated the case study on the valuation of a mock IP asset
- CPA Australia Financial Reporting Standards Forum - Fair value measurement
- ISCA Financial Services Regulatory Commission (FSRC) Seminar
- Institute of Valuers and Appraisers of Singapore (IVAS) Business Valuation Conference
---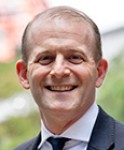 Andrew Stotz, CEO, A. Stotz Investment Research
---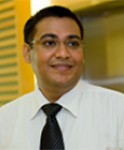 Anil Rathi, Associate Director, Valuation and Modeling, Deloitte Touche Tohmatsu Singapore
Anil has over 7 years of Valuation experience and prior to it, 9 years of public accounting. His experience span across the valuation of multiple assets class such as Businesses, Intellectual Properties, Derivatives, Structured Products, Alternative Investment, etc. He has also worked with client on strategy, financial risk management, financial modelling and financial due diligence projects. Further, he has significant experience in supporting to private equity and hedge fund managers on valuation matters.

He is a Chartered Financial Analyst (CFA), a Fellow Chartered Accountant of India and Financial Risk Manager. He holds a Bachelor of Commerce degree from University of Mumbai.
---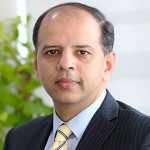 Anil Talreja, Partner, Deloitte India
Anil is a Partner with the Deloitte Tax group. He has over twenty years of experience in the taxation department and has been seconded to the London office of Deloitte where he has obtained international work experience.

Anil has worked with the Deloitte M&A Tax and Global Oil and Gas Tax team whilst on secondment in London. He specialises in matters under the direct tax laws which have been in force in India, including international taxation. He has also been involved in conducting tax due diligence and tax structuring assignments of various clients including listed companies in India and has been providing tax structuring advise to several upstream companies in India with regard to their outbound investments.
---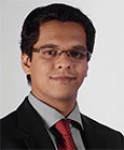 Aniruddha Sen, Partner, Trilegal
Aniruddha Sen is Partner, Trilegal and is part of the corporate practice group. His primary practice areas are mergers and acquisitions, private equity and venture capital. Aniruddha advises both international and domestic clients on their investments in India. His role has involved structuring investments, overseeing due diligence, drafting, reviewing and negotiation of transaction documents, liaising with various regulatory authorities and providing overall strategic advice.  Aniruddha also advises on a wide range of general corporate matters.  Aniruddha also has experience of structured finance and instruments, and has advised clients on restructuring their investments in debt instruments such as fully or optionally convertible debentures, non-convertible debentures, bonds and foreign currency convertible bonds.

Aniruddha is an alumnus of National Law School, Bangalore and University of Oxford. He is a member of Bar Council of Karnataka, India.

Representative experience
• Sankaty Advisors on various equity and debt investments in India.
• Emaar MGF Land Limited in restructuring of debt and equity-linked instruments issued to a range of foreign investors in various different transactions for an aggregate value of approximately US$ 800 million.
• Farallon Capital Management in restructuring and exit from its joint venture companies with Indiabulls Real Estate Limited.
• Goldman Sachs in restructuring and exiting from various investments in India.
• Black River Asset Management on various private equity investments in the agri-business sector in India.
• Huhtamaki Oyj in their global acquisition of Positive Packaging Industries Limited for an overall deal value of approximately Rs. 2,000 crores and various other acquisitions in India.
• Altor Funds in respect of their acquisition and open offer of DISA India Limited.
• Baring Private Equity on its investments in the RMZ Group and a proposed investment in a Pune based hotel chain.
• Morgan Stanley in respect of various investments in India.
• Legatum Ventures on its investments in two of the largest microfinance institutions in India.
• PMC Group, a leading European hydraulics company on its acquisition of an Indian hydraulics company.
• Stemcor UK Limited on its strategic and financial investments in India.
• Clearwater Capital Partners on the acquisition of a stake in a listed company in the auto sector.
---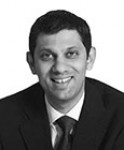 Anish Mashruwala, Partner, J. Sagar Associates
Anish focuses on Banking & Finance, Investment Funds, Financial Services and Cross Border Investments & Acquisitions. He has extensive international experience in Banking & Finance related transactions and in particular Structured Finance, Securitisation and Derivatives and all manner of Bank Lending (secured, limited recourse and syndicated). His practice also covers Security creation, Unlisted Debt and General Banking Products.

In addition, Anish has extensively advised Europe's leading private clearing company on all issues concerning its payment / cash settlement systems in Europe.

Prior to joining JSA, Anish was a Senior Associate with Hengeler Mueller, Germany's premier Law Firm. He also worked in the United States as an Associate with Thompson Hine LLP in their Washington D.C. office.

Anish has an LL.M. from the University of Michigan, Ann Arbor and is qualified as an attorney in New York. He is also a member of the Law Society of England & Wales.
---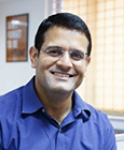 Anish Williams, Co Founder & CEO, TranServ Pvt. Ltd
---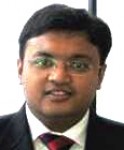 Ankur Goel, Director - Transaction Advisory Services, Ernst & Young
Ankur Goel is Director with Transaction Advisory Services team of Ernst & Young. With 15+ years of experience, Ankur is a seasoned Transaction Advisory Services professional and has considerable experience in both domestic and international transactions. He specialises in Financial due diligence and has worked across industries and with several domestic and multinational corporate clients as well as leading Private Equity / VC and Debt finds. Ankur is a Chartered Accountant and Commerce graduate from Delhi University.
---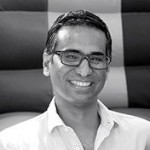 Ankur Pahwa, Partner, Ernst & Young India
Ankur is Partner at Ernst & Young, one of India's largest tax, transaction and advisory firms. He is the Head of Transaction Services at Ernst & Young and has more than 15 years of experience in investment banking. Prior to joining Ernst & Young he has worked with Protiviti Consulting, BMR Advisors and Arthur Andersen.

He is also a member of ICAI.