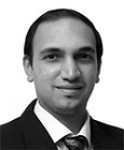 Zerick Dastur, Proprietor, ZD Legal
Zerick Dastur is Proprietor of the firm practicing in the field of dispute resolution, arbitration, anti trust and competition law. Zerick is a triple Gold medalist from Mumbai University. Zerick's practice covers diverse areas of corporate commercial and regulatory disputes, competition law and Securities law. Zerick has represented clients in domestic and international commercial arbitration matters and has acted for clients on mergers, acquisitions and other transactional matters.

Zerick's practice involves representing clients before various courts, statutory tribunals and regulators including the Competition Commission of India, the Securities and Exchange Board of India and the Tariff Authority for Major ports. Zerick has advised clients in connection with competition law issues in everyday business operations including issues relating to anti-competitive agreements and abuse of dominance by enterprises. He has also been a part of the firm's securities law practice and has appeared before the Securities Appellate Tribunal and the SEBI.

Zerick has litigation experience before the Supreme Court, various State High Courts as well as a number of tribunals and regulatory bodies. He has been involved in a number of matters involving issues of Constitution law. Zerick has been involved in matters involving defense of auditors and corporate clients before various civil/criminal courts and regulators in connection with corporate frauds and scams. Zerick has also advised various clients in matters involving shareholder disputes and minority actions. Zerick has also written a number of articles for various national publications on various corporate commercial and competition law issues.
---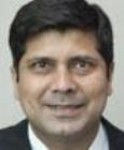 Zulfiqar Shivji, Heads Transaction Advisory, BDO India
Mr. Zulfiqar Shivji is known within the firm and fraternity, is a founding member of the BDO India and currently head the Transaction Advisory Services Team. He works very closely with the team leaders of various segments of Transaction Advisory Services including Corporate Restructurings, Private Equity Support, Mergers/De-mergers, DDRs, Valuations and Corporate Finance.

In addition he is also appointed as International Liaison Partner of BDO India to look after cross border assignments, transaction sand extensively working with the India desks of strategically important countries such as UK, USA, Japan and others Zulfi has an extensive experience of over 18 years in profession and heading the Transactions vertical for past 10years Before co founding MZSK (Current BDO network firm in India , Zulfi was with RSM&Co (which is now merged with PwC).