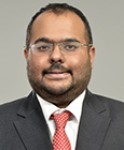 Aditya Cherian, Associate Partner, Khaitan & CO.
---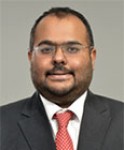 Aditya George Cheriyan, Associate Partner, Khaitan & Co
Aditya George Cheriyan is an Associate Partner in the Capital Markets and Securities Law Practice of the Mumbai office. Aditya has advised on a wide range of capital market transactions, including initial public offerings, follow-on public offerings, rights issues, qualified institutions placement, global depositary receipt issuances, foreign currency convertible bonds (FCCBs), restructuring of FCCBs, off-shore high yield bond issuances as well as general corporate transactions.
---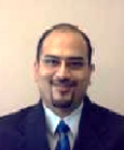 Ajay Agashe, Director - M&A Tax, Deloitte Touche Tohmatsu India
Ajay is a Chartered Accountant having a tax background with more than 16 years of post qualification experience of having advised a number of Indian and Multinational Corporates.

Ajay has advised several multinational corporates on issues relating to international taxation structuring the transactions, outbound investments, conducting tax due diligence and planning for mergers/ demergers, acquisitions and sale of undertakings/shares.

Ajay has contributed many articles relating to direct tax/ M&A matters in various journals and newspapers including in the VCCircle website and also given presentation at various forums including at WIRC – ICAI, CII Naoriji Godrej Center of Excellence, Mumbai and Bombay Chartered Accountants Society, WIRC study circles on various topics relating to domestic and international taxation, Mergers and Acquisitions.

His major assignments include Direct tax due diligence for clients in varied sectors such as  Manufacturing, Auto Components, FMCG, Consumer Electronics, Oil & Gas, IT/ITES etc. Has successfully assisted corporates in transaction structuring and merger/ demerger transactions as well as family owned business houses in Group restructuring and Succession/Estate Planning.
---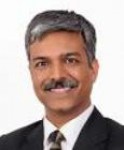 Ajay Mittal, Director, Ascent Capital
Ajay is a founding member of Ascent. He was part of the initial team that set up UTI Group's venture business in mid 2000 through UTI Ventures. Ajay brings deep experience and understanding of Indian entrepreneurs, capital markets, financial structuring, and matters relating to taxation and regulations.

He was previously with UTI Mutual Fund where he managed India Access Fund, the first India dedicated offshore index fund. He played a key role in UTI's investment monitoring team and was involved in the restructuring of several portfolio companies across diverse sectors.

Ajay graduated from Shri Ram College of Commerce, and then qualified as a Chartered Accountant and was amongst All India toppers. He is also a qualified Cost Accountant.

Ajay is actively involved in the charity for education through his school's Alumni Association. He is an avid follower of cricket and Bollywood movies.
---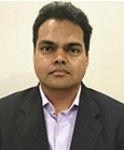 Akash Aggarwal, Executive Director | Investment Banking, Axis Capital Limited
---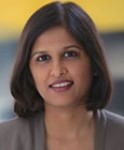 Akila Agrawal, Partner, Amarchand & Mangaldas & Suresh A Shroff & Company
Akila Agrawal joined Amarchand Mangaldas in April 2002 and is a Partner in the Corporate Transactions Team having the core practice area of Mergers, Acquisitions and Takeovers.

Ms. Agrawal has been ranked by Chambers & Partners for Corporate and M&A practice; she has also been recognized in Legal 500 and recommended by RSG Consulting for "excellence" in M&A as well as Capital Markets transactions. IFLR Asialaw leading lawyers 2014 features Ms. Agrawal amongst the top rated lawyers in India.

Advised Coca Cola India Private Limited in acquiring assets from its ex-bottlers such as Satyam Food Specialties Limited and South India Beverages Private Limited in 2008.

Advised American Express on the sale of its global travel business unit to Exl Service.com Private Limited in 2010.

Advised Citibank, NA. in connection with an employee fraud and resultant settlement agreements with various customers and investors in 2011. Advised Siemens AG, in connection with its voluntary open offer to the public shareholders of Siemens India Limited in 2011.
---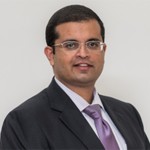 Akshay Bhat, Partner Corporate/M&A, Private Equity and Venture Capital, Cyril Amarchand Mangaldas
Akshay Bhat is a partner in the general corporate practice of Cyril Amarchand Mangaldas, with experience in mergers and acquisitions, and private equity and venture capital investments.

In over 15 years of professional experience, Akshay has acted on a number of investment, acquisition and exit transactions as well as joint ventures, in a variety of sectors. He has represented several investment funds on their investments in India, ranging from seed investments to investments in listed companies. Having advised on transactions spanning the full life cycle of companies, Akshay is well versed with the legal and commercial dynamics that play out in transactions.
---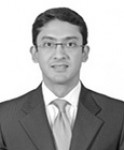 Akshay Deshraj, Director, Grant Thornton India LLP
Akshay is a Director with the Advisory services practice of Grant Thornton India and has over 13 years experience across advisory, assurance and management.

He joined Grant Thornton in 2005, prior to which he gained knowledge and experience from a renowned accounting and advisory firm. He has extensive
experience in servicing large multinational clients in the areas of Advisory, with a focus on Transaction Advisory. Akshay has advised several clients across
industries and has worked in several geographies including US, Europe and South East Asia. He has also played a management role with a private real estate design
and development company.

Akshay has qualified as a Chartered Accountant and a member of the Institute of Chartered Accountants of India. He also holds Bachelors of Arts (Honours) degree
in economics from the St. Stephen's College, University of Delhi, India.
---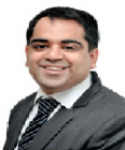 Akshay Nagpal, Partner, J. Sagar Associates
Akshay's practice covers diverse areas of Corporate Commercial law, Private Equity, Joint Ventures, Business Transfers, Mergers & Acquisitions and Telecommunications law. In addition to advising Indian clients, he has also advised foreign companies in structuring the acquisition or investment and advised on various legal and regulatory issues including FDI regulations. He has also worked extensively in the Power and Telecom sectors along with Transport (including Surface Transport & Metro Systems) and Construction sectors.

Akshay has advised clients on regulatory issues including licensing and tariff regulations in the Telecom & Power sector. He has advised clients on BOOT Road Highway Projects and Metro Rail Projects. He has also represented clients before the Telecom Dispute Settlement and Appellate Tribunal, Department of Telecommunications, Electricity Regulatory Commissions and Arbitration Tribunals.

Akshay has also worked on different World Bank commissioned Projects in the Telecommunications and Energy sectors. Before re-joining JSA in November 2009, Akshay was working with Davis, Polk & Wardwell (M&A practice group) at their New York office, prior to which he was at JSA for 3 years. He has also completed his LL.M from Columbia University School of Law (with a focus on M&A and Corporate laws) and is a member of the New York State Bar.
---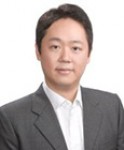 Alan K Hsu, General Partner, KK Fund
Kuan Hsu started his career with McKinsey & Co. in the US, then focused on supply chain management in the US and China while at Solectron, an Electronics Manufacturing Services provider.

He obtained an MBA/MA joint degree from the University of Pennsylvania Wharton School and became an investment banker in the US with Goldman Sachs, executing M&A deals in the Technology, Media and Telecommunications sector.

Kuan subsequently moved to Singapore, executing private equity deals at Temasek Holdings prior to becoming a venture capitalist responsible for GREE Ventures' Southeast Asian operations.