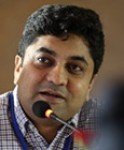 Aakash Moondhra, Global CFO for Naspers Payments Business, PayU
Aakash has 20 years of unique, diverse and global experience. Since the last 3 years, he has been the CFO of Snapdeal, and has contributed signifinantly in the 100X growth of Snapdeal, with $1 Billion fund raise (4 rounds), 2 bridge financings, multiple acquisitions, and setting up the whole finance team, with minimal attrition.

Aakash has worked with ANZ Grindlays Bank in Corporate banking, Andersen Consulting (India & London; strategy consulting), has been an Entrepreneur, AT&T - USA in Corporate Strategy, Corporate Planning and M&A, Bharti Group ($30 billion+ size) as Executive Assistant to the Chairman & Strategic planning head where he was a part of the project team that concluded the Bharti Walmart Joint Venture, Baring Private Equity taking care of telecom, technology, retail verticals. He also raised $50 Million for Barings 3rd fund, and was also responsible for business development & working with portfolio companies.

He is a Chartered Accountant & Company Secretary (All India Ranks in all exams), an MBA from Southern Methodist University (Dean Scholar), Dallas, USA with Beta Gamma Sigma, has completed a Advanced Strategic Management Course from University of Michigan, and was a part of the Financial Leadership Program at AT&T. He has won the CFO Roll of Honor award for the last two consecutive years (2014 & 2015), given by the CFO Institute.
---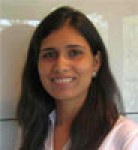 Aarushi Jain, Senior Associate, Nishith Desai Associates
Aarushi Jain is a senior member of the Technology- Media- Telecom practice at the multi-skilled, research based international law firm, Nishith Desai Associates (www.nishithdesai.com).

She is based out of the Mumbai office and advises clients on matters relating to Intellectual Property, International Commercial Law, Education, Media & Entertainment, Litigation and Dispute Resolution.During her tenure with the firm, Aarushi has established her expertise in complex cross-border intellectual property and commercial law matter.

She has assisted a wide spectrum of clients in IP structuring and also advices on commercial and regulatory issues. She specializes in structuring and franchising arrangements and has negotiated several transactions both for Indian and MNC clients. She is regularly invited to speak at conferences and seminars and also visits law schools for guest lectures. She has also authored several research reports and articles on subjects relating to education law, media laws and intellectual property laws.

Aarushi graduated from ILS Law College, Pune in 2009 with top honors and holds a bachelor's degree in law from the University of Pune. She is a member of the Bar Council of Maharashtra & Goa.
---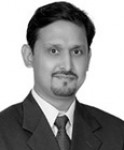 Abhay Anand, Director-Corporate Finance, Grant Thornton India LLP
Abhay is an Investment Banking professional having worked for close to 13 years focused on raising Private Equity, structured finance and M&A advisory.Abhay brings to the table significant end to end capabilities right from identifying early trends and opportunities to finally culminating deals with variety of promoters / management teams across many complex transactions.Abhay's expertise includes raising growth capital, special situation funding, project and acquisition financing,debt /structured funding, management buy outs / ins and mergers & acquisitions across lifecycles of companies and sectors like Cleantech, Infrastructure, Industrials & Auto, FMCG, Healthcare etc.

Key projects handled
• Worked with corporations like EDF, GDF, Veolia, Degremont, Metito Utilities and helped mid sized
international firms like Stion, Signet Solar, Nutech Energy on their India entry strategy and JV funding
• Advised Indian companies like JUSCO (TATA Steel's Subsidiary), Renuka Sugar Cogen, United
Phosphorus Group, IVRCL, BGR Energy, SPML, NSL Group, KSK Energy Ventures, Green Infra,
Renew, Continuum, Regen Powertech, Waaree Group, Soham Renewables, Atria Group, Ion Exchange,
Driplex, UEM Group (recently got sold off to Toshiba), Atlanta Group, Anthony Waste, Hydroair
Tectonics, Aqua Design, Windsor Sathyam (sold off to Arvind Mills), JMT Auto (recently got sold off to
Amtek Group), Shasun Chemicals, Balkrishna Industries, Alliance Tires etc. across slew of funding and
M&A transactions
• Worked extensively across most of the international and home grown private equity funds like Warburg
Pincus, CVC, IVF, Chrys, Everstone, Cx Partners etc. for investments and then exits.
---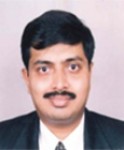 Abhijit Vaidya, Executive Director and Co-Head, Equity Corporate Finance, Kotak Mahindra Capital Company Limited.
B.com, MMS (Finance) from Bombay University. He has a total experience of 23 years in Investment Banking. Prior to joining Kotak, he worked with SBI Capital Markets Limited for 10 years. He has been associated with Kotak for the last thirteen years. He has managed over 100 capital market transactions, including the equity  offerings of RBL Bank, HDFC,SBI, Ujjivan Fin. Services, Avenue Supermarts (D-Mart), Coffee Day, Indigo etc. Some of the PSU divestment transactions managed include Coal India, NMDC, NHPC, Powergrid etc.

Abhijit led execution of challenging assignments and new product introductions including amongst the first QIP in India, first simultaneous QIP of Equity and NCD with Warrants, first Institutional Placement Programme in India, largest retail international bond offering by SBI and first divestment of VSNL through issue of GDRs. Abhijit works very closely with various regulatory agencies including SEBI and stock exchanges for policy initiatives and deal execution.
---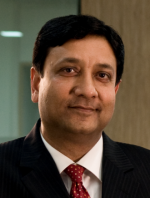 Abhilash Lal, Partner & COO, MCap Fund Advisors Pvt Ltd
A mechanical engineer, Abhilash completed his post graduation in management from the Indian Institute of Management (IIM), Bangalore in 1988.

He has spent more than 26 years in senior roles in all aspects of financial services including banking, consulting, insurance, investments and real estate across business development, strategy, advisory as well as operations.

Abhilash worked for more than 11 years with HSBC where he handled assignments in both front and back office in corporate, institutional and private banking before moving to A.T. Kearney as head of Financial Institutions practice in India. At A.T. Kearney, his areas of consulting included Banking Strategy, Risk Management, Product Portfolio Development, Feasibility Studies, India Entry Strategies and Change Management. He then set up the solutions team at Genpact for third party customers and headed the function for two years as the Vice President. Abhilash also headed the north Indian operations and the Consulting practice for an international property consultant. He is currently COO and Partner at MCap, a Mauritius based Private Equity Fund that invests in public and private markets across industries.

Abhilash also maintains an interest in academics and is a regular speaker at business schools, industry and corporate events.
---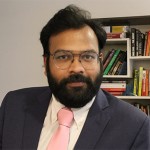 Abhinav Harlalka, Senior Member, Private Equity & Mergers & Acquisitions, Nishith Desai Associates
Abhinav Harlalka is a senior member of the Mergers & Acquisitions and Private Equity Practice at Nishith Desai Associates. Abhinav focuses largely on domestic and cross border M&As, private equity transactions and structured finance along with providing regulatory and general corporate advice across sectors. Abhinav has advised extensively on banking and financial services and the infrastructure sector.

Abhinav completed his LL.B. from W.B. National University of Juridical Sciences, Kolkata and has also completed the company secretary course. Abhinav has been credited for his work in RSG India's survey.
---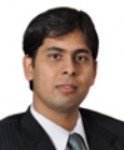 Abhishek Loonker, Vice President, Ascent Capital
Abhishek has over 9 years of professional experience in private equity, project management and capital markets. He is actively involved in private equity transactions and monitoring of investments. In addition, he also manages treasury operations.

Previously, Abhishek worked as Project Manager with Jain Group, Bangalore where he worked on a broad range of assignments including portfolio management, business plans and feasibility reports for new business initiatives, management consulting for incubated ventures and building models for Rural, Semi-Urban and Urban Schools for the Jain group.

Abhishek is a CFA Charter holder, a Gold Medalist MBA from MATS School of Business and has a BBA from HL College, Ahmedabad.

Abhishek has keen interest in teaching and watching cricket and movies.
---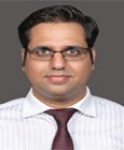 Abhishek Pachlangia, Associate Director, PWC India
Profile brief
Abhishek is Associate Director with the PWC India with more than 10 years of experience providing assistance in accounting advisory services, capital market transactions and assurance practice. He has extensively worked on IFRS / Ind AS GAAP conversion engagements and also advised many clients  on accounting matters.

Key Expertise
    • IFRS / Ind AS / US GAAP / IGAAP  accounting advisory and conversion advice
    • IFRS trainings

Experience Summary
    • During his career Abhishek has worked on multiple GAAP conversion, accounting advisory and capital market projects. Abhishek has also obtained international experience on client specific engagements in the past where he has travelled to Europe.
    • Abhishek's expertise lies in Ind AS/ IFRS conversion assistance, Indian GAAP accounting advisory, US GAAP accounting advisory, IFRS trainings and capital markets advisory engagements.

Trainings
Abhishek is a regular speaker at forum on IFRS and has delivered various training to client on Ind AS conversion.
---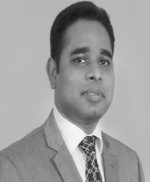 Abhishek Pandey, Director – National Management, American Appraisal India
Abhishek is a part of national management and deputy leader of India office. He is responsible for overseeing key engagements, relationships and strategic initiatives for the Indian operations.

He has managed a range of financial advisory engagements across various industries. He has provided financial advisory to clients for purposes including financing, project finance, mergers and acquisitions, negotiations, settlement of disputes, accounting and tax reporting and strategic assessment. He has also helped companies to develop business strategies for expansion and pricing, and in evaluating possible financial strategies.

In the area of valuation, Abhishek has managed assignments such as swap ratio determination, portfolio valuation, equity valuation, valuation of financial instruments (such as complex convertible instruments, ESOPs and other hedging instruments), purchase price allocation and impairment assessment (per IFRS, US GAAP and Indian income tax). He has handled several complex cross border engagements where teams from multiple countries were working simultaneously.

He has been speaker at conferences organized by forums such as  ASSOCHAM on valuation related topics. Prior to joining American Appraisal, Abhishek has worked with Deloitte and Grant Thornton. 
---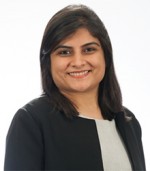 Aditi Manchanda, Partner from the Corporate / M&A and Private Equity practice, Cyril Amarchand Mangaldas
Aditi Manchanda is a Partner in the Mumbai Office of Cyril Amarchand Mangaldas and has cumulative professional experience of over 10 years. Prior to joining Cyril Amarchand Mangaldas in 2015, Aditi was part of PE and M&A practice at J. Sagar Associates, Mumbai. Aditi also seconded with India offices of Kohlberg Kravis Roberts & Co. (KKR), where she was the in-house legal for KKR India entities.

As a member of the general corporate practice group at Cyril Amarchand Mangaldas, her work involves general corporate advisory and transactional matters, which mostly include PE and M&A transactions. As part of some of her recent M&A and PE transaction experience, she has been actively involved in regulatory processes and compliance advisory work specifically with industry regulators such as SEBI, RBI, and FIPB/Department of Economic Affairs.

She has represented some large corporate houses, promoters, private equity funds, banks, and financial institutions in cross border M&A transactions and foreign private equity investments.

Illustratively, to name a few key transactions (announced in public domain) that she has worked on, they include:

Investment by Gaja Capital in Kinara Capital a non-banking finance company (NBFC) that provides loans to small to medium level enterprises engaged in the business of vehicle financing.
Acquisition of majority stake by Creation Investments India in Vivriti Capital, an NBFC that is engaged in lending, private and public placement of debt securities/ loans/ preference shares/ asset sales and is a technology-based marketplace for connecting institutional issuers and investors.
Acquisition of majority stake by True North in Shree Digvijay Cements, a listed company engaged in the business of cement manufacturing.
Investment by Morgan Stanley in a subsidiary of Ashoka Buildcon which is engaged in the business of LNG distribution.
Represented BanyanTree Growth for its co-investment with Morgan Stanley in NSPIRA Management Services, a company engaged in education support services to K-12 schools run by Narayana Education Society.
Investment by True North in Fedbank Financial Services, a subsidiary of Federal Bank and an NBFC that provides loans against property, gold loan, construction loans and structured finance loans.
Acquisition by the Adani Ports of the Kattupalli Port in Tamil Nadu from the L&T Group.
Investment by Warburg Pincus in a group entity of Piramal Realty for the development of real estate projects, both residential and commercial, in Mumbai.
Investment by TPG Growth and existing investors Norwest Venture Partners and Evolvence in Ess Kay Fincorp, an NBFC engaged in the business of vehicle financing.
Sale of controlling stake by the shareholders of Home First Finance, a housing finance company to True North.
Investment by the Carlyle Group in Dee Development, Infrastructure Company.
Exit by Deutsche Bank, Singapore from the Lodha Group.
Investment by BanyanTree in Kanakdurga Finance, an NBFC engaged in the business of gold loan and vehicle financing.
Proposed acquisition by Warburg Pincus and General Atlantic of Sharekhan Group.

She has worked on private equity investments and M&A transactions across sectors like financial services, ITES and e-commerce, consumer, retail, pharmaceuticals, manufacturing, real estate and infrastructure.