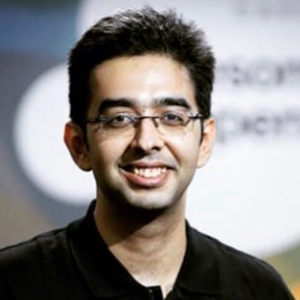 Yashoraj Tyagi, CTO, CASHe
Yashoraj leads all aspects of the company's technology strategy, planning, and development, working to deliver a robust and secure technology platform that underpins all aspects of its lending business. Since joining CASHe in 2017, Yashoraj has successfully created a scalable and high-impact technology solution, which he hopes will go a long way in financially empowering millions of unbanked and underbanked people in India and pave a way for their rapid financial inclusion. He leads the team that built a scalable, high-frequency loan underwriting platform capable of analyzing hundreds of data points of each applicant using data analytics and machine learning algorithms. In his expanded role as the CBO, his focus will be on bringing out innovative financial products that are inclusive and expansive and strive for technology and business alliances and partnerships that are key to CASHe's long-term growth and success

He strongly believes that innovation is a fundamental driver of growth and progress in any organisation. Thus, he is motivated to create, harness and manage technology such that it benefits the masses and positively affects the world in which we live today. He is passionate about solving problems, be it at any level, and motivates his team and takes the initiative to come up with long-term solutions.

Yashoraj is UC Berkely-educated and armed with a master's degree in financial engineering. He also holds a BE (Hons.) from Bits Pilani.
---

Yateesh Srivastava, Chief Operating Officer, Aegon Religare Life Insurance Company Limited
Mr Yateesh Srivastava is the Chief Operating Officer at AEGON Religare Life Insurance Company Limited.

Mr Srivastava has nearly twenty five years of varied experience spanning general management, marketing research, advertising, internet entrepreneurship and marketing. Prior to joining AEGON Religare Life Insurance Company Limited, he worked as the Marketing Director with Centurion Bank of Punjab and before that was the Chief Marketing Officer of YES Bank. In his advertising career, he has worked with Lintas, Ambience Publicis and Triton Communications where he handled a plethora of brands spanning FMCG, automobiles, telecom, consumer durables and financial services.

At AEGON Religare, Mr Srivastava is responsible for the company's product development&management, branding &communications, new business and policy servicing operations, sales operations, underwriting & claims, infrastructure &facilities, IT & BPM and customer service.

Mr. Srivastava has a Master's Degree in History from the University of Delhi. 
---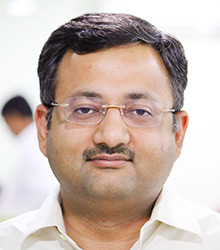 Yateesh Wahaal, Director, Nayati Healthcare & Research Pvt. Ltd.
34 year old Yateesh Wahaal, is a B.Tech in Electronics & Communications and Business Administration (Finance & Marketing). He has also done advance management programme from the NUS, Singapore & ISB Hyderabad and specialized course in Private Equity from ISB Hyderabad.

Yateesh began his professional career more than a decade ago as a Banker with the then Centurion Bank. Defying conventional thinking, Yateesh joined start-up consultancy Noesis, helping clients with important acquisitions and development in New York, India, Oman, United Kingdom, France, Brazil, Russia, and Indonesia across industries like telecom, real estate, iron ore, oil & gas and automobiles, amongst others. Yateesh set-out to establish and head Pegasus, another consulting firm out of Africa, India and South East Asia, incubating companies and guiding them for eventual listing at the bourses.

Currently, Yateesh is the Executive Director of Nayati Healthcare, pursuing its vision of offering quality healthcare to people living in tier II & III cities of India.
---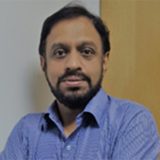 Yeshwanth M Kini, CEO - India, KAUP Capital
Yeshwanth M Kini has over 27 years of experience in the Indian markets. He has co-founded and led KAUP Capital, an Infrastructure Private Equity player from 2008 to date. KAUP is the exclusive advisor to the Mauritius based Manager of the Infrastructure India Holdings Fund LLC (IIHF). IIHF manages international pension and superannuation money and invests in India. The focus has been on providing growth capital to small and medium sized companies. Despite a smaller size, KAUP stands apart with the performance of its portfolio – with significantly positive returns on all of its investments, in a period when the Infra sector in India has faced tremendous headwinds. Some of the investments include Aegis Logistics, Ocean Sparkle and Gujarat Pipavav Port. Prior to this, Yeshwanth has held senior management positions in UTI Mutual Fund, SG Securities (a part of SocGen group), NatWest Markets and Morgan Stanley. He holds an MBA from the Indian Institute of Management (IIM), Ahmedabad and a B. Tech in Electrical Engineering from the Institute of Technology-Banaras Hindu University (IIT-BHU).
---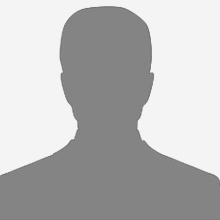 Yogendra Kashyap, MD & CEO, RapiPay
A technocrat with around 30+ years of experience in technology and in nurturing new businesses. Yogendra Kashyap has brought BFSI (Banking Financial Services in India) services to over 1 million touch points throughout India. He pioneered a number of Govt. of India's technology enabled initiatives before venturing into the Digital Wallet and Money Remittance businesses.

A crusader for bringing about e-governance in government organizations, he has worked relentlessly towards devising new solutions and technologies in the ITES sector across the length and breadth of the country, thus impacting the last mile. He has vast experience in VLSI (very large-scale integration) circuits designing and implementation thereof and has identified the product hardware for RapiPay. He has been involved in implementation and deployment of various power supplies and circuits projects, which are primarily effective to decide upon devices used for mATM and mPOS.

Mr. Kashyap possesses great understanding of India's demographics and distribution systems. As part of designing, collection and issuance of electoral roll and electoral identity cards, he could reach out to 80 million people of the country across various districts primarily in North and West regions. He has spearheaded many successful projects like usage of smart cards in Govt. transport impacting people in 70 Districts, managing and improving the public distribution system in 5 States, implementation of Coastal ID cards in 13 states from West Bengal to Gujarat for the Ministry of Home Affairs, Govt. of India. With such projects, he honed his skills and gained deeper understanding of Indian demographics and issues pertaining to the lowest strata of society. His experience has been the bedrock to make RapiPay a success and innovate new products to reach out to the last mile through RapiPay. He has been able to redefine the payment systems in India through "RapiPay Saathis", a B2B assisted model to provide basic Banking services.

In addition, Mr. Kashyap has many feathers in his cap including the use of Artificial Intelligence in KYC based processes. In 1998 he established biometric authentication for the identity business in India under the UIDAI project. In 2003, he issued the first SCOSTA (Smart Card Operating System for Transport Application) based interoperable vehicle registration cards. In 2010, issued the first Aadhar authenticated Ration card and in 2006, introduced Mobile data terminals into transport buses. Also, he has designed the system integration of MDTs (mobile data terminals) for state transport, buses including web-based bus terminal and in-bus ticketing system for various state transports including Himachal Pradesh, Uttar Pradesh, and Madhya Pradesh.

Mr. Kashyap has grown RapiPay from 500 agents to a 50,000+ agents' network with transaction volumes which began from Rs 20 crores per month to Rs 1300 crores per month within a year's time. Under his leadership and technical knowhow, RapiPay is set to build the best in class B2B payment services model and the largest network of "RapiPay Saathis"
---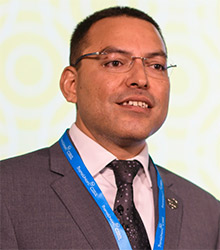 Yogendra Singh, Head of Data Science & Analytics, TransUnion CIBIL
Mr. Singh heads the Data Science and Analytics team at TransUnion CIBIL – India's pioneer and leading credit information company and a trusted partner in credit risk management to the financial services sector.

Mr. Singh brings over a decade and a half of rich experience in machine learning, econometric and statistical modelling and analytical skills. He has a diverse experience of working for diverse businesses like consumer lending, commercial lending, fund management and investment banking.

Mr. Singh holds a MBA in Finance from K.J. Somaiya Institute of Management Studies and Research and a Bachelor of Engineering (BEng), Instrumentation & Control from Bhavnagar University. He has a proven experience of more than a decade of initiating new products, business lines with specialist expertise in generating insights into customer behavior and business processes using statistical inference models.

He is well versed with predictive analytics, modelling techniques like Artificial Intelligence, Machine Learning; Linear, Logistic & Panel Regressions; Time Series Analysis; Derivatives Valuation and Consumer Wallet Analysis.
---

Yogendra Vasupal, Co-founder & CEO, Stayzilla
Stayzilla is the brainchild of Mr.Yogendra Vasupal and was started in 2005 as Inasra Technologies and rebranded in 2010 as Stayzilla. Yogi, as he is referred to, dropped out of engineering to start a career at the age of 19 by undertaking freelancing projects to develop web-based applications and ecommerce portals. As his tryst with e-commerce grew deeper, he developed a vision to launch an ecommerce portal of his own. That vision grew into the inception of an online portal for hotel accommodations anywhere in India known as Stayzilla.

 

Stayzilla focuses on tier II towns and ensures that travellers can easily search and locate thousands of budget hotels across India, many of whom are not online. It has 3,800 hotels, lodges and even boathouses in its network. It raised its first institutional round of equity funding from Matrix Partners India.

 
---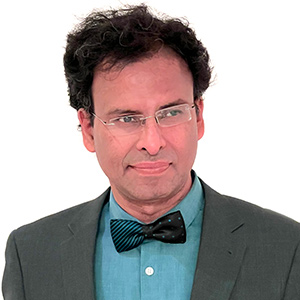 Yogesh Kaushik, Co-Founder, CTO, Learn India Learn (Secure Learning Pvt Ltd)
---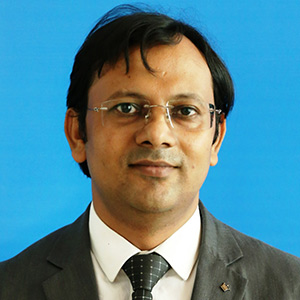 Yogesh Kumar, Head of IT - Business Application & CISO, TATA Advanced Systems Ltd
---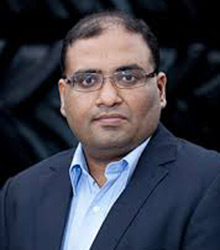 Yogesh Mahansaria, Serial Entrepreneur (Co-founder Alliance Tire Group, Mahansaria Tyres; former co-promoter Balkrishna Inds),
Yogesh Mahansaria started his career in 1993 as an industrial trainee at Balkrishna Industries Ltd. Thereafter, he was given responsibility for business development at the tire business, wherein he identified the opportunity to enter the global market for Off-Highway Tires and was then tasked with implementing this strategy.

In 2000, he was appointed CEO of the tire business, a position he held till 2006; during this time, he drove the increase in revenues for the tire business from $20 million to $125 million, and increased profitability significantly. In 2006, Yogesh and his father got together with Warburg Pincus LLC to establish Alliance Tire Group, with the acquisition of Alliance Tire Company, in Israel. This was followed by the establishment of ATC Tires Pvt. Ltd, to set up a greenfield Off Highway
tire manufacturing plant in South India, and subsequently, the Group acquired the Off-Highway Tire distribution assets and brands of GPX International Tire Co of the USA in 2009.

In a short span of time, Yogesh has been able to build the Group from an idea into one of the world leaders in Off-Highway tires, with revenues approaching $600Mn, a team of 5000 employees and network of over 2200 customer across 120 countries. On 1st July 2016, The Yokohama Rubber Co. Ltd, Japan, one of the world's leading tire & rubber group acquired 100% equity of ATG from KKR, the Mahansaria Family & other shareholders.

Presently, in addition to managing his Family Office, he has also incubated a new venture – Mahansaria Tyres Private Limited (MTPL), to focus on manufacturing opportunities in tire and rubber space. He also serves as a Director on the Boards of – Avendus Capital Pvt Ltd (Leading financial services provider, focussing in areas of financial advisory, capital markets, wealth management and alternative asset management) FSN E-Commerce Ventures Pvt Ltd (Operator of online beauty & wellness store, nykaa.com) 321 Education Foundation (Philanthropic organization, focused on improving the quality of education for children of low-income communities)