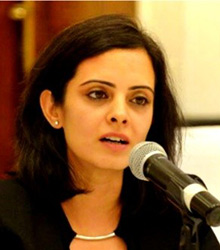 Prerna Bhutani, Partner, India Quotient
---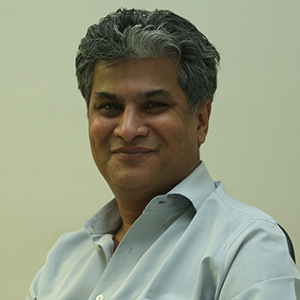 Sushanto Mitra , CEO - Lead Angels,
---

(Hony) Brig Dr Arvind Lal (Padma Shri), Chairman & Managing Director, Dr. Lal PathLabs Ltd. | @lalpathlabs
Brig. Arvind Lal is a pioneer in bringing laboratory services in India at par with the Western world. He is an alumnus of the Armed Forces Medical College (AFMC), Pune, having received his graduate and post-graduate medical degrees from the prestigious institute. In 1977, Brig. Lal took charge of Dr Lal PathLabs, the medical diagnostics laboratory founded in 1949 by his late father. Under his expert guidance and leadership, Dr Lal PathLabs (LPL) has become one of the most reputed laboratories in Asia having to its credit a record of 27 labs accredited from the National Accreditation Board for Testing and Calibration Laboratories (NABL, Ministry of Science and Technology, Govt. of India) with another 10 labs in the pipeline.

Dr. Lal is a member of many expert and advisory bodies constituted by the central and the state governments. He is accredited to having the first PPP (Public Private Partnership) in the field of laboratory testing with the Govt. of Tripura since 2004 and later with Govt. of Gujarat for testing over 30,000 new born babies between 2011-2013.He is currently the Secretary of the newly formed NATHEALTH, Healthcare Federation of India, an association of eminent Healthcare stakeholders on the lines of NASSCOM and is the Founder Treasurer of the same organization.

Dr. Lal was appointed as the Honorary Physician to the President of India in 2001. He has also been serving as a pathologist to almost all the present and past Presidents' and Prime Ministers of India. Conferred with the Padma Shri, Brig. Lal is also the first civilian doctor to be granted an honorary Brigadier's rank in Armed Forces Medical Services. He is also the recipient of many other awards from various national and international organizations.
---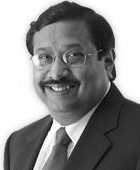 A Mahendran, CMD, Global Beverages & Foods Pvt Ltd
Mahendran is a seasoned entrepreneur and the CMD at Global Beverages & Foods Pvt Ltd. Earlier he was MD, Godrej Consumer Products and led the company's internationalization efforts. In his earlier role as the MD of Godrej Sara Lee, Mahendran played a pivotal role and nurtured the Good Knight brand into an acknowledged 'Super Brand'.

Prior to his association with the Godrej Group Mahendran was a partner with M/s RGN Price & Co before joining Transelektra Domestic Products Limited, as an Executive Director in 1987. On Transelektra's takeover by the Godrej Group in 1994, he was nominated as Managing Director of the Company by the Godrej Group and continued in this capacity after Sara Lee Corp. acquired a 51% stake in 1995.

Mahendran is a founder member and President of the Home Insect Control Association (HICA) and an acknowledged authority on household pest control. He is also a Promoter-Director of Harvey Heart Hospitals, Chennai, a super-specialty hospital in cardiac care, and a founder member of the Great Lakes Institute of Management. 

Mahendran served on the board of the Multi Commodity Exchange (MCX) and is on several industry forums such as FICCI, CII, Crop Care Federation of India and the Pest Control Association of India. 

Mahendran graduated from Madras Loyola College in 1976 and proceeded to complete his Chartered Accountancy in 1979.
---

A. Sreenivas, IAS, Director-Cum-Special Secretary to Govt., Haryana, Electronics & Information Technology Department
---

A.K. Purwar, Chairman, IndiaVenture Advisors
Mr. Purwar is the Chairman of IndiaVenture Advisors Pvt. Ltd., investment manager to IndiaVenture Trust Fund I. He has also taken over as the Chairman of IL & FS Renewable Energy Limited in March 2008 and India Infoline Investment Services Ltd in November 2009.

He is working as Independent Director in leading companies in Telecom, Steel, Textiles, Hospitals, Power, Auto components, Renewable Energy, Engineering Consultancy and Financial Services. He is an Advisor to Mizuho Securities in Japan and is also a member of Advisory Board for Institute of Indian Economic Studies (IIES), Waseda University, Tokyo, Japan.

Mr. Purwar was the Chairman of State Bank of India, the largest bank in the country from November 02 to May 06 and held several important and critical positions like Managing Director of State Bank of Patiala, Chief Executive Officer of Tokyo covering almost the entire range of commercial banking operations in his illustrious career at the bank from 1968 to 2006. Mr. Purwar also worked as Chairman of Indian Bank Association during 2005 - 2006.

Mr. Purwar completed his Masters degree in Commerce from Allahabad University in 1966 and Diploma in Business Administration in 1967.
---

A.P Hota, MD & CEO, National Payments Corporation of India
A.P. Hota, Managing Director & CEO of National Payments Corporation of India since February 2009 was a career central banker for 27 years. A significant part of his career has been in the area of design and implementation of Payment systems in India.

During last three decades, he has played a key role in implementation of MICR technology in Cheque Clearing, Electronic Funds Transfer, Automated Clearing House and Cheque Truncation System in India. His research document titled "RTGS System in USA - Lessons for India" as a part of IIB Diamond Jubilee Overseas Fellowship in 1997, was the starting point of RTGS design and implementation in India. Mr. Hota had headed the Department of Payment and Settlement Systems in Reserve Bank from March 2005 to July 2008 during which the 'Payment and Settlement Systems Act' was legislated, NEFT was introduced and there was rapid expansion in the access and usage of electronic payment systems. He also played a key role in widening the use of electronic payments in India.

In August 2010 he joined as the MD & CEO of National Payments Corporation of India (NPCI) which has been set up by banks in India under the aegis of Indian Banks' Association and support and guidance of Reserve Bank of India to provide central infrastructure for various retail payment systems in the country, including card payments. Within a year of his joining, the next generation remittance service - Interbank Mobile Payment Service was launched where 24*7 real-time money transfer was enabled. Under his leadership, NPCI has launched India's own card scheme 'RuPay' in record three years' time which is accepted on all three channels, viz. ATM, PoS and eCommerce with an issuance figure of 3 Million cards. NPCI is already processing an average volume in number of 7.5 Million ATM transactions a day. NPCI also plays the role of central infrastructure for UID and mobile based financial inclusion transactions. He was conferred the 'Aadhaar Excellence Award' for his contribution to Aadhaar Enabled Payment System by the Hon'ble Prime Minister Dr. Manmohan Singh on the 2nd Anniversary of UIDAI.

Concurrently, he is also a member in various Committees of the Government of India and Reserve Bank of India (RBI) and has contributed to policy and decision-making processes in Payment systems in particular.
---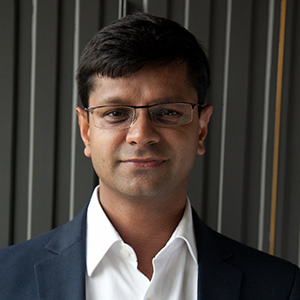 Aakash Goel, Partner, Trifecta Capital
Aakash Goel is a partner with Trifecta Capital. He has 15 years of overall experience across investing, helping build companies and management consulting. He joined Trifecta from Bessemer Venture Partners, a US based technology focused venture capital fund with $5 billion in AUM. At Bessemer he was Principal, India Investments and played crucial role in the firm's equity investments in Urbanclap, BigBasket, HomeFirst Finance, Cashify, Perfios, LivSpace, Innoviti, Pharmeasy and Hungama.

Previously he was an Associate, Sequoia Capital India and was closely involved in the firm's investments in JustDial (NSE: JUSTDIAL), Citrus Payments (Acq: PayU), Zaakpay (Acq: Mobikwik), Altius Healthcare (Acq: Cygnus Medicare), OneAssist, Near (fka AdNear), UnitedLex and I-Yogi. Between Bessemer and Sequoia, Aakash has helped deploy ~$240 million in 20+ companies across early, venture and growth stages. Before Sequoia, Aakash worked for McKinsey and Company as a management consultant advising Technology and Financial Services clients across India, North America and Europe on issues of strategy, operations, go-to-market and post-merger management. Aakash is an MBA from IIM Calcutta and B.Tech. from IIT Roorkee and was college merit holder at both institutions.
---

Aakrit Vaish, Co-founder & CEO, Haptik Inc
Aakrit Vaish is Co-Founder & CEO of Haptik, one of the world's leading mobile personal assistant platforms. Aakrit started the company from his house in 2013, and as of of November 2016, it employs close to 500 people and has marquee investor partners such as Times Internet and Kalaari Capital. Aakrit has been responsible for pioneering the concept of chat based assistance way before companies like Facebook and Google launched assistants in 2016. Prior to Haptik, Aakrit was an early member of the team at Flurry, one of the world's largest mobile analytics and advertising platforms, acquired by Yahoo in 2014. Aakrit received his BS in Industrial Engineering from the University of Illinois, Urbana Champaign and was named as a contender to the Forbes India 30 under 30 list in 2015.

@aakuvaish
---

Aamir Jariwala, Co-Founder & Director, Karma Recycling
Aamir is a Co-Founder and Director of Karma Recycling. Prior to founding Karma, Aamir was an M&A investment banker with UBS and Mitsubishi Securities across New York, London and Tokyo and a professional investor in troubled middle market companies in the USA. Leaving a cushy corporate life and choosing India with his feet, Aamir focused his entrepreneurial energies on alleviating the grim electronic waste predicament facing India. Using software applications to design product take-back systems for retailers and consumers, Karma has active consumer facing operations in 24 cities across India and is a go-to provider of exchange programs and trade-in solutions for organized retailers. A big believer in the concept of Karma, Aamir is an Industrial Engineer from Northwestern University where he was Ford Motor Company Dean Scholar.