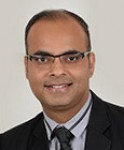 Vishal Seth, Managing Director & National Leader - Financial Reporting & IFRS Advisory, Protiviti India
"Vishal is a Chartered Accountant and also holds the degree of Masters of Business Administration from the Curtin University, Australia.

Vishal has extensive experience of more than 15 years in  financial reporting, as an advisor and an auditor. He has worked in multiple jurisdictions under various accounting frameworks and served clients across several industries, in particular oil & gas, mining, manufacturing, real estate and infrastructure. Prior to his association with Protiviti, Vishal has been associated with the big 4 accounting firms in India and Australia.

For the last 11 years, Vishal has been assisting clients with solutions on complex financial reporting matters  under IFRS/US GAAP and Indian GAAP. These include GAAP conversions, technical position papers, M&A advisory, IPO assistance and financial reporting process improvement.

Vishal has authored several articles and contributed to thought leadership publications within the financial reporting domain."
---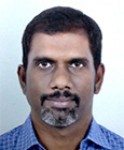 Vishnu Giri, Director, PwC
Vishnu Giri ("Vishnu") is Director with PwC's Deals sub SBU; he leads the Valuations practice for the southern region.

Vishnu has over 9 years of  core valuation experience  and has worked across diverse sectors such as IT/ITES, Pharmaceuticals and Life sciences, Automotive, Healthcare, Retail, Infrastructure, Financial Services, Telecom, Real estate etc. Currently, he specializes in business valuations, intangibles valuations,  financial modeling, review of financial forecasts and other related financial advisory services.

Vishnu has worked with several high profile clients such as Infosys,  Titan, iGATE, Mylan, Strides, MphasiS, Symphony Services, Puravankara, Teamlease, GE, Intel, Tyco, Sequent, Mitsubishi, Hitachi, Mcgraw-Hill etc.

Vishnu has authored a thought paper on Equity Risk Premium in India, which has been published on the PwC India website.

Vishnu holds a PGDM from Indian Institute of Management, Bangalore (IIMB). Prior to his masters, Vishnu has also worked for two years as a software developer, with the focus area being e-learning applications.
---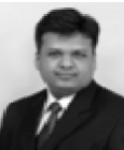 Vivek Aggarwal, Partner, Fraud Investigation and Dispute Servies, ERNST & YOUNG INDIA
Mr. Vivek Aggarwal has Over 10 years of experience in the area of business intelligence. He has Led thousands of background investigations on potential customers, third party intermediaries and business partners including agents, suppliers and distributors on behalf of clients across a range of industries as part of anti-corruption reviews and investigations in various parts of the world. He has alsp led numerous integrity due diligence assignments on acquisition and investment targets on behalf of private equity firms, investment banks and corporations in India as well as other countries in the South Asia.Vivek is Partner with Fraud Investigation Dispute Services in EY India. He is an Certified Fraud Examiner with more that 15 years of professional experience.

He specializes in Fraud Investigations; Third party due diligence, Anti-corruption & Anti Bribery; and Brand Protection related engagements.  He has worked on engagements involving financial misappropriation, bribery and corruption, cyber crimes and intellectual property violations. He has worked with clients in sectors such as Not for profit, IT/ITES, Consumer Products, Automobile, Retail, Infrastructure and Pharmaceuticals. He leads the Third Party Due Diligence service delivery team in India.

He has undertaken more that 500 background due diligences on behalf of companies in Pharmaceutical, Education, Technology, Automobile, Financial Services and Private Equity sectors. In addition, has led execution of more than10,000 third party due diligence  requests.

He has led investigation into irregularities in the grant disbursement and expenditures at a health organization.  The Client had extended a multimillion dollar grant for health care to this health organization. Investigations revealed bid rigging, fictitious quotations, bribes, conflict of interests and fictitious expenses.
---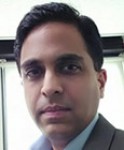 Vivek Kathpalia, Partner-in-charge, Nishith Desai Associates
Vivek Kathpalia is a partner and heads the Singapore office of the multi-skilled, research-based international law firm, Nishith Desai Associates. He is partner in-charge of the dispute resolution, commercial law and joint ventures practice. He also has a strong focus on intellectual property laws and the information technology, telecommunication and media and entertainment industries. Vivek represents clients in various cross - border litigations and arbitrations, both domestic and international, in a wide-range of sectors including technology, intellectual property, telecom, broadcasting and real estate. Vivek also has a leading commercial law and cross-border joint ventures practice and advises clients on investment strategies to optimise entry strategies and structures as well as M&A transactions.  He is a leading attorney in various legal, tax and regulatory issues and is often invited to speak at conferences both in Singapore and internationally. 

Vivek earned a Bachelor's degree in Law from the Government Law College, Mumbai and is a Solicitor affiliated with the Bombay Incorporated Law Society. He serves on the executive committee of the Franchising Association of India and is a member of the Bombay Bar Association, Bar Council of Maharashtra & Goa and the International Bar Association.
---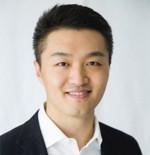 Wallace Guo, Managing Partner, Taihecap (TH Capital)
Wallace Guo is a Managing Partner at Taihecap (TH Capital), focusing on technology, automotive, logistics and enterprise services sectors. He is also in charge of emerging market business, focusing on consumption, logistics and finance sectors. He is responsible for the deal closing in Guazi.com (largest used-car platform), with a total of over US$3 billion in financing since 2016.

As a well-recognized investment banker, Mr.Guo has led top deals including Pinduoduo (NASDAQ:PDD, pioneer of new e-commerce), G7 (Leading intelligent IOT company mainly serving logistics industry), Manbang (Largest freight service provider to maximize the power of big data to improve logistics efficiency), Renrendai (Pioneer of personal financial platform)? ShareChat (India's largest regional social network), Kuaidi Dache (One of the top two taxihailing apps, merged with Didi in 2015), Aihuishou (Largest platform for recycling and selling second-hand electronic items), Horizon Robotics (Pioneer in AI edge computing for smart mobility), Lixiang Automotive (Leading new energy intelligent vehicle manufacturer), and Xiaozhu.com (Leading short-term rental and home sharing platform)?which are all top leading players in new economy.

Prior to this, he worked in KPMG's Financial Advisory, participating in the investment and M&A transactions of international funds and large foreign-funded enterprises in China. He also served in Accenture, providing Fortune 500 companies with business and strategic advisory
services.

Mr.Guo was honored "Fortune's 2018 40 Under 40" in China, an annual selection of the most influential young people in business. He became the only investment banker on the list.
---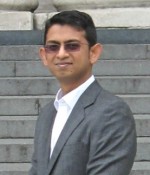 William Vivian John, Partner, Luthra & Luthra Law Offices
William Vivian John is a Partner with Luthra & Luthra Law Offices.  He has negotiated several M&A and private equity transactions, where he advised a number of Indian and foreign clients on acquisitions, investments and exits.  He recently advised the buyers of Financial Technologies group's assets; Intercontinental Exchange in its US$150 million acquisition of Singapore Mercantile Exchange and India Value Fund in its 100% acquisition of National Bulk Handling Corporation.

Prior to Luthra, William worked in-house for large Indian and multinational companies: Reliance Industries, IBM and GVK.  At Reliance he negotiated long-term telecom infrastructure procurement contracts, exceeding US$1 billion, for Reliance's CDMA network roll-out.  He then found himself in the opposite role at IBM, where he negotiated sell-side contracts, as part of the contracts & negotiation team, with various government and private clients, for IBM's products, solutions and services. 

At GVK he was with the Airports business, where he was instrumental in the tendering and negotiation of several airport concessions for the Mumbai Airport modernization project, including cargo terminals, common-user fuelling facility, ground handling, duty free, F&B, retail and IT outsourcing. He also advised the consortium of GVK and Zurich Airports in their bid for the Malé International Airport project.
---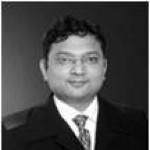 Yogen Vaidya, Partner - Fraud Investigation & Dispute Services, Ernst & Young India
Yogen is a Partner with Fraud Investigation & Dispute Services of EY India. Yogen has more than eight years of experience providing businesses with fraud and investigative services. His main areas of focus include dispute advisory and litigation support related services.

He specializes in infrastructure, oil and gas, chemicals, diversified, liquor, defense, cement, and metal and mining sector.

He has lead engagements involving pre trial assessment of claim, quantification of claims relating to cost recovery, damages, commercial claims, loss of profit/ value claims, shareholder disputes for exit.

Prior to joining EY, Yogen worked as Associate Director at KPMG's Forensic practice for approximately three years. Prior to that, he was working with Larsen & Toubro Ltd., as a Manager in Corporate Audit Services.

Education and certifications
    •  Qualified Chartered Accountant, The Institute of Chartered Accountants of India, India
    •  Qualified Certified Internal Auditor, The Institute of Internal Auditors, USA
    •  Qualified Diploma in Information Systems Audit, The Institute of Chartered Accountants of India, India
    •  Qualified Certified Information Systems Auditor, The Institute of Systems Audit and Control Association

Professional memberships and affiliations
    •  Associate Member of The Institute of Chartered Accountants of India
    •  Associate Member of The Association of Certified Fraud Examiner

Seminars
    •  Nani Palkhivala Arbitration Centre - International Conference (March 2014)
    •  EY session with FGI - Federation of Gujarat Industries presented "Fraud risks in organizations" (March 2014)
    •  ICC's International Court of Arbitration Seminar (September 2013)
    •  CII Conference on Arbitration in India (April 2013)
    •  Institute of Directors Master Class for Directors: Corporate Frauds : Prevention and Directors' Guidance (Feb 2013)
    •  Masterclass for Directors at Institute of Directors (Feb 2012)
    •  Legal Era Real Estate, Project Finance & Alternate Dispute Resolution Forum (June 2012)
    •  Legal Era Conclave India 2011 (July 2011)
---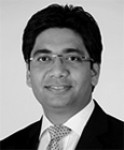 Yogesh Singh , Partner, Trilegal
Yogesh Singh is a partner with the Delhi office of Trilegal and a member of the firm's corporate practice. He has also acted for both investors and target companies on private equity transactions as well as structuring and corporate aspects of infrastructure projects including power, roads and port projects. He regularly advises foreign and Indian clients on general corporate aspects of their Indian operations including FCPA compliance strategies and employment issues.

Yogesh's key clients include large energy and infrastructure companies, hospitality/ real estate companies, food and trading companies. Key aspects of the representations for clients in these sectors included advice and strategy on Indian exchange control laws, structuring investments/ exits, and dealing with the regulators on various innovative business models.
---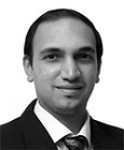 Zerick Dastur, Proprietor, ZD Legal
Zerick Dastur is Proprietor of the firm practicing in the field of dispute resolution, arbitration, anti trust and competition law. Zerick is a triple Gold medalist from Mumbai University. Zerick's practice covers diverse areas of corporate commercial and regulatory disputes, competition law and Securities law. Zerick has represented clients in domestic and international commercial arbitration matters and has acted for clients on mergers, acquisitions and other transactional matters.

Zerick's practice involves representing clients before various courts, statutory tribunals and regulators including the Competition Commission of India, the Securities and Exchange Board of India and the Tariff Authority for Major ports. Zerick has advised clients in connection with competition law issues in everyday business operations including issues relating to anti-competitive agreements and abuse of dominance by enterprises. He has also been a part of the firm's securities law practice and has appeared before the Securities Appellate Tribunal and the SEBI.

Zerick has litigation experience before the Supreme Court, various State High Courts as well as a number of tribunals and regulatory bodies. He has been involved in a number of matters involving issues of Constitution law. Zerick has been involved in matters involving defense of auditors and corporate clients before various civil/criminal courts and regulators in connection with corporate frauds and scams. Zerick has also advised various clients in matters involving shareholder disputes and minority actions. Zerick has also written a number of articles for various national publications on various corporate commercial and competition law issues.
---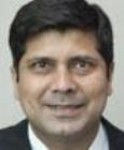 Zulfiqar Shivji, Heads Transaction Advisory, BDO India
Mr. Zulfiqar Shivji is known within the firm and fraternity, is a founding member of the BDO India and currently head the Transaction Advisory Services Team. He works very closely with the team leaders of various segments of Transaction Advisory Services including Corporate Restructurings, Private Equity Support, Mergers/De-mergers, DDRs, Valuations and Corporate Finance.

In addition he is also appointed as International Liaison Partner of BDO India to look after cross border assignments, transaction sand extensively working with the India desks of strategically important countries such as UK, USA, Japan and others Zulfi has an extensive experience of over 18 years in profession and heading the Transactions vertical for past 10years Before co founding MZSK (Current BDO network firm in India , Zulfi was with RSM&Co (which is now merged with PwC).