Our Sponsors and Partners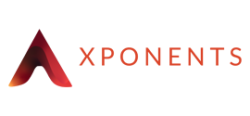 ---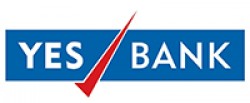 YES BANK Limited
YES BANK, India's fifth largest private sector Bank with a pan India presence across all 29 states and 7 Union Territories of India, headquartered in the Lower Parel Innovation District (LPID) of Mumbai, is the outcome of the professional & entrepreneurial commitment of its Founder Rana Kapoor and its top management team, to establish a high quality, customer centric, service driven, private Indian Bank catering to the future businesses of India. YES BANK has adopted international best practices, the highest standards of service quality and operational excellence, and offers comprehensive banking and financial solutions to all its valued customers.

 YES BANK has a knowledge driven approach to banking, and offers a superior customer experience for its retail, corporate and emerging corporate banking clients. YES BANK is steadily evolving as the Professionals' Bank of India with the long term mission of "Building the Finest Quality Large Bank of the World in India" by 2020.

Since inception, YES BANK has received significant national and global recognitions and accolades including the "Strongest Bank in India by Balance Sheet - 2015" by The Asia Banker Awards – Singapore and the Global Performance Excellence Award -2014" in the Services Category by Asia Pacific Quality Organization in Chicago. YES BANK has been declared as "World Class Organization" (top category award) amongst 11 other organizations around the world and is the only Indian bank to win this prestigious global award.
---
---

---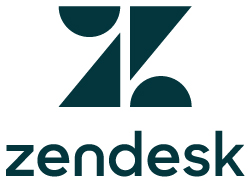 Zendesk
Zendesk started the customer experience revolution in 2007 by enabling any business around the world to take their customer service online. Today, Zendesk is the champion of great service everywhere for everyone, and powers billions of conversations, connecting more than 100,000 logos with hundreds of millions of customers over telephony, chat, email, messaging, social channels, communities, review sites, and help centers. Zendesk products are built with love to be loved. The company was conceived in Copenhagen, Denmark, built and grown in California, taken public in New York City, and today employs more than 4,000 people across the world. Learn more at www.zendesk.com.
---

Zephyr Peacock India
Zephyr Peacock India provides growth capital to small and middle market companies which are positioned to benefit from India's growing domestic demand and are led by strong entrepreneurs and management teams.

Zephyr Peacock seeks influential minority positions in its investee companies. Post-investment, the Manager works actively with the management of its portfolio companies to enhance financial and organizational structures and business strategies and implement professional governance practices. Divestments are expected via either strategic sales or stock market listings on the Indian exchanges three to five years after the Fund's initial investment.
---

ZERCH
Zerch is a hyper local deal discovery platform connecting stores with consumers, incubated by Mahindra Comviva.

Zerch helps consumers discover great deals from nearby stores, across food & beverage, health & wellness and retail categories. Zerch facilitates additional business to stores by making them contextually aware to consumers, at the right time & at the right place.

We are young, passionate team working on a tough yet huge opportunity – solving the information asymmetry problem in traditional shopping, with right combination of technology and smart processes. Currently present in Bengaluru and NCR, with 2000+ stores. Zerch app is available for download on both play store and app store
---

Zoho Books
Zoho Books is an online accounting software that helps SMEs manage their payables and receivables, fetches bank feeds, automates business workflows, generate 40+ reports, help you securely collaborate with your accountant online. and file GST returns with ease. It is designed for all business sizes, from small businesses to large enterprises, and works well for services, consulting and marketing companies.

Zoho Books is a part of Zoho, a technology company with more than 35+ products on the cloud, ranging from CRM to finance to HR.
---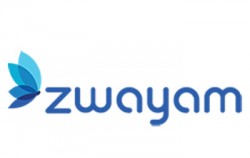 Zwayam
Zwayam is an intelligent recruitment engine for small & medium businesses to be able to compete for talent with larger companies.

It helps you take control of your hiring by widening your candidate reach, enables you with social hiring and provides a great candidate experience. It markets your jobs and gets enhanced visibility reaching out to even the passive candidates. Importantly it also provides you with intelligent profile recommendations on who makes the cut! The platform is available as a SaaS offering and companies can register online and get started on a Freemium model.

With 250+ companies from different industries already using Zwayam as their platform for hiring, we are committed to make a change in the way companies hire.