Vasuta Agarwal, VP & GM - India, InMobi | @InMobi
Vasuta Agarwal is the GM - India at InMobi. In this role, Vasuta is responsible for the strategic roadmap and revenue for InMobi's India business including developer, brand and commerce partnerships. In her previous role as VP for Business Development, she managed the global partner management team responsible for account management and revenue growth of all key publisher/supply side relationships across North America, LATAM, Europe and Asia Pacific.

Vasuta is a graduate from BITS and has an MBA from IIM Bangalore. Prior to joining InMobi, she worked with McKinsey for 2 years.

@VasutaAgarwal
---

Ved Prakash Arya, Managing Director & CEO, Milestone Capital Advisors Pvt Ltd
Ved Prakash Arya is the MD & CEO of Milestone Capital Advisors Private Limited. He has successfully led the creation of 6 private equity funds investing in India, each having very high standards of investing excellence. Milestone is a premier independent fund house to manage private equity investments for Indian and global investors, and has invested in projects worth more than $1.0 billion across healthcare & education, real estate development, infrastructure and real estate yield driven projects in India. Milestone combines extensive national vision with local insight with a team of 60 professionals operating out of Mumbai based headquarters.

Earlier, Ved was COO and Director, Pantaloon Retail (India) Ltd. and prior to that CEO, Globus Stores, which he founded while he was with the Rajan Raheja group for over 10 years. With over 16 years of experience he was also the founder and director of the Retailers Association of India. He is an engineering graduate & MBA from Indian Institute of Management, Ahmedabad.  He has also spent one year in ESSEC (France) doing research, and completed his Advanced Management Programme from Harvard Business School.
---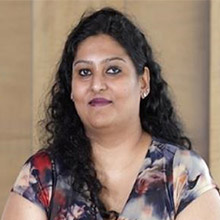 Veena Sivaramakrishnan, Partner, Shardul Amarchand Managaldas
Ms. Veena Sivaramakrishnan is a key Partner in the Firm's Banking and Finance and Insolvency and Bankruptcy Practice with over 14 years of experience. She has significant experience in Banking and Finance, Financial Services Regulatory, Derivatives, Insolvency, Bankruptcy and Restructuring. She has been consistently recognised by prestigious Indian and international publications (including Chambers and Partner and Asia Law Profiles) individually and within her areas of practice.

Prior to working at Shardul Amarchand Mangaldas & Co., Veena has worked at Juris Corp for over a decadeacross varied areas of practice impacting banks and financial institutions and at ICICI Bank mainly for its offshore operations. While at ICICI, she was also based in Canada and worked with Davis Polk and Wardwell in New York on secondment primarily to set up the New York branch of ICICI. Across the years, she has been advising banks and financial institutions in their financing strategy to Indian clients and on host of issues they encounter while operating in India and / or dealing with Indian entities and their subsidiaries / offshore operations. She has evaluated complex structures with interplay of multiple jurisdictions and legal systems while advising clients on financing structures, restructuring and enforcement.
---

Vellayan Subbiah, , Murugappa Group
Vellayan currently runs Laserwords, a Murugappa Group company. Laserwords provides prepress services to leading global publishers. Prior to running Laserwords, Vellayan worked with McKinsey and Company for six years in their U.S. Offices. He has an undergraduate degree from IIT, Madras and an MBA from the University of Michigan, Ann Arbor.
---

Velumani Arokiaswamy, Promoter, CMD & CEO, Thyrocare
A visionary and an able business administrator, Dr. A. Velumani proves amply clearly to industry that, 11 Focus gives Success". Born to a landless farmer in a small village near Coimbatore, South India, today he owns and operates Thyrocare, an industry leader and a brand worth over Rs. 3000 crores. Began as a mathematician, he acquired his Ph.D in Thyroid Biochemistry from BARC / Mumbai University. He worked for 14 years in BARC as a Research Scientist and Teacher and then became an administrator in business.

He is Chairman and Managing Director of Thyrocare Technologies Limited, a pathology vertical and CEO of Nueclear Healthcare Limited which is a Radiology vertical. His focus areas are Thyroid Biochemistry, Bioanalytical Chemistry, Nuclear Chemistry and Nuclear Medicine.

An infectious motivator, he has succeeded in converting educated as employed, graduates as professionals, individuals as entrepreneurs, vendors as partners, family members as wealth creators and by his unique way, transformed intimidating problems into opportunities.

He is hilarious when it comes to educating and motivating youth in Entrepreneurship.

@velumania
---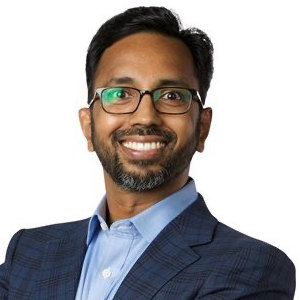 Venkat Inumella, Partner, McKinsey & Company
---

Venkat Raju, Ex-MD, ACI Worldwide Inc & an Active Angel Investor
Mr. Venkat Raju, based in Bangalore, is an active angel investor and also serves as a mentor & advisor to his investee companies. His current investments cover a wide spectrum spanning Cloud Computing & SaaS, Big Data & Analytics, Mobility & Payments, and next-gen E-Commerce.

Mr. Raju is an accomplished entrepreneur & seasoned executive with strong business, technology and general management credentials.  Most recently, he served as the India Country Head & Managing Director for ACI Worldwide Inc. He has held several roles including as –an Entrepreneur (CEO & Founder of startups backed by Kleiner Perkins, Benchmark Capital etc. in Silicon Valley), an IT Executive (Managing Director & VP positions at Merrill Lynch, Morgan Stanley and Deutsche Bank) in Wall St, Product Executive (GM & SVP Products at VerticalNet in San Francisco), Chief Technologist (Chief Architect for British Telecom in London) and as a Management/Strategy Consultant (owner of a boutique firm focused on Cloud Computing & Saas in New York).

He is an alum of Boston University (Management & Business) and Indian Institute of Science (Electrical & Electronics Engineering). 
---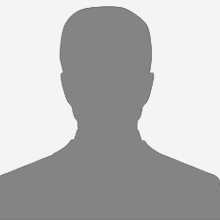 Venkatasubramanian V, Deputy General Manager, City Union Bank Ltd.
Mr Venkat is a Post Graduate in Computer Science, Bachelor Degree in Mathematics, Bachelor Degree in Law, and a Certified Associate of Indian Institute of Bankers.

He comes with an overall experience of 30+ years in Banking Operations, Foreign Exchange and IT working across Banks and large MNC IT organizations. Currently with City Union Bank as Deputy General Manager IT for about two years handling the entire Bank's IT operations covering Business Applications and Infrastructure. Before joining City Union Bank, he was part of Global Business Consulting in Banking at IBM India. Venkat loves to upskill himself and apart from the regular university qualifications, he possess various other certifications in Cloud, Cognitive and Automation. Recently he was certified by IDRBT on the Cyber Security for Banks.

Mr. Venkat comes with rich experience in all the areas of Banking and IT implementation especially core banking, Trade Finance platform, AML product, Digital Innovative products. He was associated with few global banks for implementation of IT projects in the area of Payments, Anti Money Laundering, Core Banking and apart from that he also provided solution on automation, fine tuning the processes, systems and optimising the performance of various software applications. He also possess experience in defining digital road map for the organization, strategy for improving business of the bank by bringing the right IT solution.

Recently City Union Bank launched contactless payment solution through wearables like Key Chain and Watch, end to end Digital Retail Lending, API Banking and paperless workflow within the organization. Mr. Venkat was instrumental in launching all these new innovative digital products. Currently in City Union Bank about 95% of the transactions are happening digitally through various channels.

He had earlier participated in panel discussions on Data Protection, Cloud adoption, Architecting Work place revolution, Zero Touch Operations etc. organised by leading organizations.
---

Venkatesh Hariharan, Director, Fintech, iSPIRT
Venkatesh Hariharan is Director - Fintech at the Indian Software Product Industry Round Table (iSPIRT), a non-profit think tank focused on building a software product ecosystem in India. At iSPIRT, Hariharan is responsible for the FinTech Leapfrog Council (FTLC) a forum that works with some of India's largest banks to transform the financial sector in India. He is also a member of the Governing Board of the Software Freedom Law Center, a law firm that represents the Free and Open Source Software (FOSS) communities.

Hariharan has served as Head of Public Policy and Government Affairs with Google, and as Corporate Affairs Director for Red Hat in the Asia-Pacific region. He has worked on key policy issues like Internet regulations, open standards, software patents, open source in government, and Indian language computing.

He is a former Executive Editor of Express Computer and the first Indian to be selected for the prestigious Knight Science Journalism Fellowship (1998-99) at Massachusetts Institute of Technology. During his fellowship at MIT, he investigated technologies that can be deployed for bridging the digital divide. He has written for leading Indian and international publications including MIT Technology Review, Upside, Slashdot, Economic Times, Times of India and many others.

Hariharan has delivered talks on technology and policy issues at World Foresight Forum, Open World Forum and at leading academic institutions like MIT, IIT Bombay, IIT Guwahati, IIIT-Bangalore, IIM Bangalore and many others. Hariharan is interested in the intersection of technology, society and policy, with a specific focus on democratizing access to knowledge.
---
Venkatesh Iyer, MD & CEO, Goli Vada Pav
Venkatesh Iyer is the man behind the strategy & vision and his focus has been towards the "What" and "How" of the business.

Over his 15 years of experience in financial services, he has been instrumental in helping entrepreneurs translate ideas into business in the Modern Retail, Fashion & Computer education space.

His ultimate dream has been of "Corporatisation" of the humble Vada Pav and to see Vada Pav as a brand amongst the Pizzas & Burgers of the world.