Abheek Anand, Principal, Sequoia Capital India
Abheek Anand is a Principal at Sequoia Capital India, where he helps lead early stage technology investments for the firm. Previously, Abheek was a Product Manager at Facebook in Menlo Park, where he ran several products on the ads team. Before that, he was the co-founder and CEO of Tagtile, a technology startup that was acquired by Facebook. Abheek has a B.Tech in Computer Science from IIT Delhi, an MSCS from the University of Maryland, and an MBA from Stanford University.

@abheek
---

Abhijeet Vijayvergiya, Vice President - Sales, Capillary Technologies Pvt Ltd
Abhijeet is the India Vice President of Sales at Capillary Technologies. His expertise revolves around new age retail CRM technology, consumer facing business strategy and B2C marketing excellence. Prior to Capillary, Abhijeet was with Renoir Consulting where he handled key projects for TVS Motors & ACC Cements. Abhijeet has also been associated with Larsen & Tubro, where he spearheaded their SBU for Alternate Energy.

Abhijeet's leadership, technological insight and management skills have strengthened Capillary's presence in the Indian retail sector. He has led consumer marketing initiatives for key clients including Raymonds, Nike, Pizza Hut, Indus League, Aravind Brands and Aditya Birla Group.

Abhijeet holds a Bachelor's degree in Technology in Chemical Engineering from the Indian Institute of Technology, Kharagpur.
---

Abhijit Bose, Co-Founder & CEO, Ezetap Mobile Solutions Pvt. Ltd
Abhijit is CEO and Co-Founder of Ezetap. He brings 17 years of experience in building and launching mobile and software products. Ezetap is the third mobile product that Abhijit has launched in India.

Previously, he was Vice President at ngpay and Head of Product for Intuit's small and medium business offering. He moved to Bangalore in 2005 as Siebel Systems' Director for the Telecommunications market in Asia Pacific.

He has a BS in Engineering from Cornell University and MBA from Harvard Business School.
---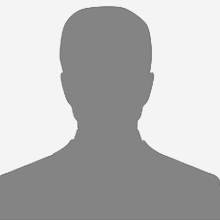 Abhijit Malkani, Co-CEO & Country Head, ESR India
Abhijit Malkani is the Country Head of ESR India. He has over 23 years of experience in real estate development and 11 years of experience in industrial and logistics real estate, making him one of the pioneers in this industry. In his previous stint, Abhijit spent over a decade as the Managing Director and a member of the founding team at IndoSpace, the leaders in Industrial and logistics real estate in the country. Prior to that, he lead the India business for Prologis, the world's leader in logistics real estate solutions.

Abhijit brings in a wealth of leadership experience in the industrial and logistics real estate sector.
---

Abhijit Ray, Co-founder and Managing Director, Unitus Capital | @Unitus_Capital
Abhijit has over 23 years of experience in Investment banking, Financial Services, SME Funding and Development / Impact Investing. He started his career in State Bank of India in 1993 and then moved to SIDBI and served there for over 11 years in various capacities viz., providing loan and grants to MFIs / SMEs, rating of MFI, Capacity Building Need Assessment of MFIs etc., in different parts of India He joined Unitus in 2006 to develop capital markets practice, closed 6 guarantee transactions and arranged portal based funding for 2 MFIs. He also led a team in formulating Rural Micro Finance strategy for a new generation Private Bank.

In 2008, Abhijit co-founded Unitus Capital and over the last 8 years, successfully led and closed multiple equity and debt transactions totalling US$ 1.4 bn. Abhijit has also been part of Advisory Committee / Board of a few debt / equity funds in different parts of the globe.

Abhijit co-authored articles on microfinance in international journals and has been quoted in different articles on micro finance / social enterprises in leading Indian dailies. He has been a panellist in many global conferences on Microfinance / impact investing.

Abhijit is an Economics Graduate and a Certified Associate of IIBF, Mumbai. He attended "Strategic Leadership programme in Microfinance" at Harvard Business School, School of Applied Microfinance (SAM) 2005 in Kenya and Strategic Planning for MFIs in South Africa.
---

Abhijit Roy, COO and Director, Totem Infrastructure
With over 17 years of experience in Consulting, Fund Raising, Marketing & Relationship Management, Roy is the Director Strategy & Acquisition of the company. Prior to Totem, he was associated with the Indian School of Business as the Director - Resource Development wherein he raised funds of over US$ 25 Million for the school. An MBA Graduate from NMIMS & Alumnus of Kellogg Global Advanced Management Programme, Roy, specializes in building organizations.
---

Abhijit Saha, Co-founder, Director & Chef, Caperberry & Fava
Abhijit Saha is the Founding Director and Chef of Avant Garde Hospitality Pvt. Ltd., which currently owns and operates two critically acclaimed award winning restaurants, Caperberry and Fava in Bangalore. In June 2014 Chef Saha opened his Signature Indian restaurant, Saha in Singapore's Duxton Hill (RAS Epicurean Star Award for Best New Restaurant, 2014). He was awarded the 'Best Chef of India' at the Indian Restaurant Congress and Awards, 2013.

With twenty four year of varied experiences, Chef Saha is an expert in Classical and Modern European & Regional Indian cuisines. He has been invited by the Culinary Institute of America as a Guest Chef and Speaker at 'The World of Flavours Conference'- 2004, 2005 and 2007. He is a member of the elite team of chefs who contributed to the 'World Culinary Arts' DVD which has won the 'James Beard Foundation' Award in 2007. In the past he has also won the 'IFCA Entrepreneur Chef of the Year' Award 2008-2009 and the SICA 'Golden Hat' Award 2010 for outstanding contribution to the culinary field.

Abhijit Saha has studied Hotel Management from IHM Pusa New Delhi; Food Service Technology/ Design and Enology in Johnson and Wales University, Providence, USA. He has enjoys F1 Racing, fine wines, travel, photography, architecture and design.
---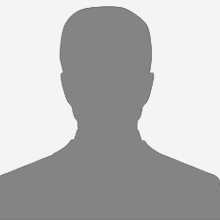 Abhijit Sen, Partner, Deloitte
Abhijit leads the TMT sector for Deloitte India -Financial Advisory practice and has 20 years of professional experience. He specially focusses on the technology sector and has been extensively working with investors and companies in both services and products segments. He has worked on large M&As and also fund raise mandates for fast growing digital and SAAS companies. Abhijit has worked with a variety of clients including multi-nationals and large private equity houses. At a personal level Abhijit is a big foodie and avid traveler. He loves discovering new places and local cuisines. He loves planning for holidays and cooking gastronomic delights with his family.
---

Abhilash Thirupathy, Co-founder, Goldfarm
Abhilash is Co founder at Gold Farm, an Ag Tech start up based out of Bangalore. Gold Farm is a mobile app based tractor booking platform, supported by a rural distribution network. Gold Farm is primarily trying to address the problem of rising labour costs and labour scarcity for agriculture.

Prior to co founding Gold Farm, Abhilash was co-founder at www.healthcaremagic.com He was a day zero team member, who built the entire corporate engagement platform, including engagement with the top 5 Insurance companies in India. The company has since been acquired by a NASDAQ listed firm in the year 2014.

Abhilash completed his MBA from IIM Lucknow and also holds a degree in health sciences.
---

Abhilash Thirupathy, Director, Gold Farm - AK Surya PowerMagic Pvt. Ltd
Abhilash Thirupathy is the Director of Gold Farm - AK Surya PowerMagic Pvt. Ltd., which provides farmers with products and services through a convenient platform ensuring a positive impact on their lives. Prior to being associated with Gold Farm, Abhilash co-founded Rx HealthcareMagic Pvt. Ltd, a cutting edge platform promoting an interface between healthcare seekers and healthcare service providers.

A dental surgeon by profession, Abhilash has always been at the forefront of creating entrepreneurial value through his innovative and out of the box ideas. He is also an alumnus of Indian Institute of Management, Lucknow.

@abeyaby