Our Sponsors and Partners

Vizdesk
Vizdesk is the latest SaaS-based visitor management software that aims at eliminating the use of visitor log books and registers everywhere. Vizdesk lets you manage your visitors effortlessly by logging in your visitors, verifying them via SMS or a missed call and welcoming them with a personalized custom SMS. Vizdesk also instantly notifies the people who visitors are here to meet through an SMS and an email so that your visitors would never have to wait endlessly in your reception or lobby.

Vizdesk also helps you schedule appointments and meetings right from the dashboard and instantly block the calendars of those who are part of the meeting. You also get a bunch of insights and analytics pertaining to your visitors and their visits. Use Vizdesk and revolutionize the way you welcome and manage your visitors. Vizdesk - Know Thy Visitor.
---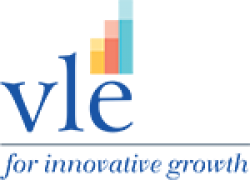 VLE Consultants
VLE Consultants - VLE is a specialized management advisory firm. We work closely with entrepreneur's vision and translate them into reality through our strategic advisory and corporate financing functions. Our services, includes Strategy, Merger & Acquisition, Strategic Finance, Transaction Advisory, Startup Integrated solutions and valuations. At VLE, entrepreneur's get one shop solution through our tie-ups with association in other verticals like Legal, Regulatory and Compliance, Taxation and HR Solutions.

The team at VLE has shown up very transparent, integrated and committed approach to its client and successfully nurturing our relationship through mutual respect.

Currently, we are serving with 15 start ups from fintech, consumer durables, IOT, Big Data & health care space. Apart from start up, we are into loan syndications for mid and big scale corporates. Regarding, M & A, we are working on supply chains, hospitals & IT services.
---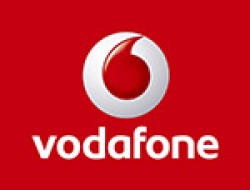 Vodafone
Vodafone India is a 100% fully owned subsidiary of the Vodafone Group Plc. with operations across the country serving over 194 million customers (over 100 million in rural areas). Commencing operations in 2007, Vodafone is today India's largest foreign direct investor, with a robust, award winning business and committed for the long term. Vodafone Business Services serves the needs of enterprises and government by providing total telecommunications (Voice and Data) solutions across mobility and wireline platforms. Our mobile wallet, M-Pesa is a unique and innovative money transfer service from Vodafone that fosters financial inclusion.

Committed to optimizing the near ubiquitous reach of mobile telephony to address national developmental priorities, the Vodafone Foundation partners is actively engaged in community development initiatives especially in the domains of m-Women, m-Agriculture, m-Education and Disaster Relief. Building on its global experience and expertise, an outreach across India and offering a comprehensive portfolio of technologies- 2G, 3G & 4G, Vodafone is uniquely positioned to actualize the vision of Digital India

Globally, Vodafone is one of the world's largest telecommunications companies and provides a range of services including voice, messaging, data and fixed communications. Vodafone has mobile operations in 26 countries, partners with mobile networks in 57 more, and has fixed broadband operations in 17 markets. As of 31st December 2015, Vodafone had 461 million mobile customers and 13 million fixed broadband customers. For more information, please visit: www.vodafone.com.
---

---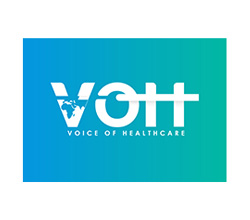 ---

Vserv
Vserv.mobi is an Award Winning Mobile Advertising Exchange across Emerging Markets, that maximises value of mobile media for advertisers, developers, publishers and telecom operators. Powered by the award winning AudiencePro™ and AppWrapper™ platforms, Vserv.mobi has delivered mobile advertising experiences for leading Fortune 500 brands & digital media companies, across 200 countries. AudiencePro™ leverages privacy compliant Telco subscriber data and user profiling, to enable credible audience targeting capabilities on the Vserv.mobi advertising exchange. AppWrapper™ is an independent platform that brings "One Click" integration of SDKs for App Developers across Advertising, In-App purchases, Analytics, Bug Tracking and more. The company was founded in January 2010 and has a global presence, with offices across USA, UK, South Africa, India, Dubai, Singapore, Thailand, Indonesia, Malaysia, Philippines & Vietnam. For more information, please visit www.vserv.mobi.
---

Warburg Pincus
Warburg Pincus is a leading global private equity firm focused on growth investing. The firm has more than $40 billion in assets under management. The firm's active portfolio of more than 120 companies is highly diversified by stage, sector and geography.  Warburg Pincus is an experienced partner to management teams seeking to build durable companies with sustainable value. Founded in 1966, Warburg Pincus has raised 15 private equity funds, including a $4 billion energy fund that closed in October 2014, which have invested more than $50 billion in over 720 companies in more than 35 countries.  To date, affiliates of private equity funds raised by Warburg Pincus have invested more than US$3.5 billion in Indian companies.   The firm's past and current investments in India include Alliance Tire, Ambuja Cements, Au Financiers, Bharti Airtel, BIBA Apparels, Capillary Technologies, Capital First, Continental Warehousing, DB Corp, Ecom Express, Gangavaram Port, Havells, HDFC, Kalyan Jewellers, Kotak Mahindra Bank, Laurus Labs, Lemontree Hotels, Max India, Metropolis Healthcare, Piramal Realty, Quest Global Services, Quikr, Sintex and WNS. The firm is headquartered in New York with offices in Amsterdam, Beijing, Frankfurt, Hong Kong, London, Luxembourg, Mauritius, Mumbai, San Francisco, São Paulo and Shanghai. For more information, visit www.warburgpincus.com.
---

Waterfield Advisors
Waterfield Advisors is a multi family office advisory services provider with the core objective of preserving and enhancing our client's wealth, guiding them in making the right investment decisions and assisting in executing transactions that help the family's operating businesses grow.

In our endeavor to help clients with their investment decisions, our investment advisory team maintains complete independence from product manufacturers making the entire financial services space our landscape. We are solely client focused and derive pride from our commitment to keep our client's best interest at the forefront of our advisory practice. We firmly believe that it is our "client first" approach to investment advisory services that sets us apart.

As a part of our investment advisory services, we consolidate the reporting of all family assets and monitor the investment performance with a comprehensive set of monthly reports. Clients can view the same through our online reporting system The Family Office platform also extends services that go beyond investments and includes areas such as philanthropy, trusts and estate planning, tax planning and concierge services.

For our clients' operating businesses, Waterfield's corporate advisory services team uses our extensive network in the ultra HNI, Venture Capital and Private Equity and Banking community to raise funds, mergers and acquisitions, corporate structures and cross border opportunities.

A specialized team within Waterfield also offers real estate advisory services, which includes review of the client's real estate portfolio, property search / sale, structuring of JD/JV/ TDRs, pre-leased commercial assets as well as project marketing.

Waterfield brings together the right combination of skills and experience in its team and a robust technology platform to be able to optimise outcomes for our clients. While the objective is to bring all the services under one roof for our clients, Waterfield has also partnered with the best in class service providers in many areas including Trusteeship and Legal Advisory services.
---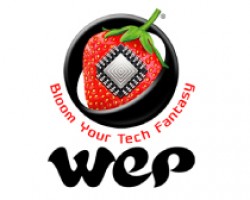 WeP solution
WeP is Pioneer of Managed Print Services in India with business starting from the year 2002. We are the first company to provide solutions and services for Print Fleet management and set organization free from the hassle of managing printers to focus better on their core business.

Focuses on providing complete management of printing, copying and scanning of the documents for an organizations. It includes assessment and understanding of the printing environment of the customer and manages the upkeep of printers, consumables and spares as and when required.

PAY ONLY PER PRINT AND GET THE REST FREE – Toner and cartridges, Annual Maintenance, Software Analysis, Pan India Support, Stand by Machines, Spares, Minimum response Time and Emergency Repairs.
---

WestBridge Capital
WestBridge Capital Partners leverages both its capital and experience to help the companies succeed.  The typical investment ranges from $10 million to $50 million, resulting in a substantial minority equity ownership second only to the founder in many cases. WestBridge Capital Advisors was co-founded by the team of its current four managing directors.  The same team of four also co-founded Sequoia Capital India Advisors.  In the last fifteen years, the team has led investments in over 80 companies and oversaw a total investment of ~$1.3 billion.  The six funds that invested on the advice of the team, have raised more than ~$2 billion in capital. The team is one of the best regarded in the industry, and has a combined 50+ years of experience in investing in market leading Indian companies.  Armed with this wealth of experience, the team is able to assist its portfolio companies - as needed - in many areas including strategy, operations, management recruiting and fundraising.

WestBridge has a great track record, advising on some of the most successful investments in the Indian investing history.  In the last fifteen years, the advisory team has advised various funds which have made investments of ~$1.3 billion in 80+ companies including marquee names such as Justdial, SKS Microfinance, Paras Pharmaceuticals,  Supreme Industries, Kajaria Ceramics, Havells, Prestige Estates, Astral Poly Technik, Dr Lal Pathlabs, Applabs, Coffee Day, Cognizant Technogies, Axis Bank, Comviva, eClerx, GlobalLogic, Indecomm, Manappuram Finance, MarketRx, Naukri.com, Pangea3, Paras Pharma, QuickHeal, Shaadi.com, Stovekraft, Tutorvista and Vasan Healthcare.  The four managing directors have also served on the board of more than 50 public and private companies and have actively participated in setting strategic direction of those businesses.