Our Sponsors and Partners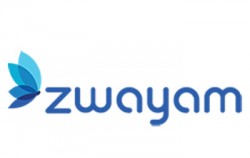 Zwayam
Zwayam is an intelligent recruitment engine for small & medium businesses to be able to compete for talent with larger companies.

It helps you take control of your hiring by widening your candidate reach, enables you with social hiring and provides a great candidate experience. It markets your jobs and gets enhanced visibility reaching out to even the passive candidates. Importantly it also provides you with intelligent profile recommendations on who makes the cut! The platform is available as a SaaS offering and companies can register online and get started on a Freemium model.

With 250+ companies from different industries already using Zwayam as their platform for hiring, we are committed to make a change in the way companies hire.