Our Sponsors and Partners

Advent International
Founded in 1984, Advent International is one of the world's leading global buyout firms. A driving force in international private equity for 29 years, Advent has built an unparalleled global platform of over 170 investment professionals across Western and Central Europe, North America, Latin America and Asia. The firm focuses on international buyouts, strategic repositioning opportunities and growth buyouts in five core sectors, working actively with management teams to drive revenue growth and earnings improvements in portfolio companies. Since inception, Advent has raised $37 billion in private equity capital and, through its buyout programs, has completed over 270 transactions in 35 countries.

Advent has been focussed on India for a number of years and opened an office in Mumbai in 2009 to build a local team which can enable its investment process. This team consist of 6 investment advisory professionals and 9 Operating Partners/Advisors who bring with them a wealth of relevant industry experience.

In April 2012, the team announced investment in CARE Hospitals, an Indian multi-speciality hospital chain with strength in cardiac care, neurology, nephrology and general medicine. The Indian team have previously advised on Advent's investment in CAMS, the leading Indian provider of outsourced transaction processing for mutual funds & insurance, and supported SkillSoft, an Advent North American portfolio company to acquire Element-K, a corporate e-learning business sold by NIIT, its Indian parent.
---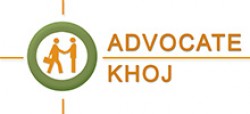 ---

---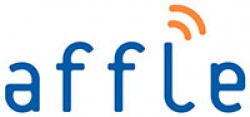 Affle
Affle is a Singapore HQ company which is the architect of an end-to-end 'Mobile Audience as a Service' platform ("MAAS").

Affle delivers end to end mobile commerce & marketing solutions with greater ROI and transparency for commerce marketplaces, app developers, marketers and publishers globally. Our Mobile Audience As a Service ("MAAS") platform enhances audience engagement, optimization & monetization across mobile assets through unique intent insights derived from behavioural signals, attribution and commerce data. Affle boasts to have investing partners like Microsoft, Centurion, NTT DOCOMO, Dentsu, BCCL, etc.
---

Agenty
Agenty is a SaaS platform with easy-to-use automated cloud-based agents for data scraping, text extraction, text classification, OCR, categorization, change detection, sentiment analysis and more to help businesses in converting the unstructured data into structured spreadsheet and machine readable data with no coding required. Agenty is trusted by hundreds of global technology companies to feed their AI and Machine learning algorithms with the data they need. To learn more about Commvault visit www.agenty.com
---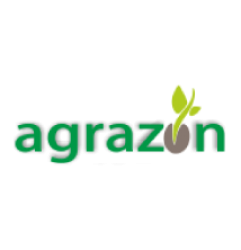 Agrazon
Agrazon is an agritech. Startup working toward Re-engineering and Digitizing the pre-harvest agriculture value chain leveraging cutting edge technologies such as big data and ML. We envision the technology access at a farmer level through our digital platform www.agrazon.com Primary verticals :Agri-inputs marketplace, agriculture remote monitoring further powering precision and hi-tech agri-practices.
---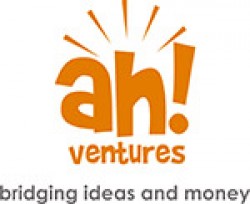 ---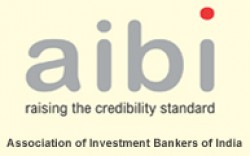 ---

AIMIA
Aimia Inc. (TSX:AIM) is a data-driven marketing and loyalty analytics company. We provide our clients with the customer insights they need to make smarter business decisions and build relevant, rewarding and long-term one-to-one relationships, evolving the value exchange to the mutual benefit of both our clients and consumers.

With close to 4,300 employees in 20 countries, Aimia partners with groups of companies (coalitions) and individual companies to help generate, collect and analyze customer data and build actionable insights.

We do this through our own coalition loyalty programs such as Aeroplan in Canada and Nectar in the UK, and through provision of loyalty strategy, program development, implementation and management services underpinned by leading products and technology platforms such as the Aimia Loyalty Platform and SmartButton, and through our analytics and insights business, including Intelligent Shopper Solutions. In other markets, we own stakes in loyalty programs, such as Club Premier in Mexico, Air Miles Middle East and Think Big, a partnership with Air Asia and Tune Group.

Aimia India manages loyalty programs for a number of marquis clients including Axis Bank, Standard Chartered Bank, Taj Hotels Resorts & Palaces, Raymond, and Apollo Hospitals.  More details available atwww.aimia.com

Our clients are diverse, and we have industry-leading expertise in the fast-moving consumer goods, retail, financial services, and travel and airline industries globally to deliver against their unique needs.

For a full list of our partnerships and investments, and more information about Aimia, visit www.aimia.com.
---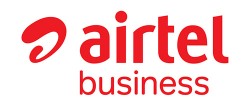 Airtel
Airtel Business is India's leading and most trusted provider of ICT services with a global network across the USA, Europe, Africa, Middle East, Asia-Pacific, India and SAARC regions. We serve over 1200 global enterprises, 2000 large and 1 million medium/small businesses across India. Airtel Business offers a diverse portfolio of products and services such as Data Connectivity, Voice & Messaging, Collaboration, Cloud, Data Center, Security, IoT, Enterprise Mobility, Network Integration & Professional services to Enterprises, Government, Carriers, Small & Medium Businesses, OTTS, and Mobile Network Operators across the globe. Through the diverse product portfolio and strategically located submarine cables and satellite network running across 365,000+ RKMs in 50 countries and 5 continents, we are pushing the boundaries in digital service delivery with a key focus on enhanced end-user experience, round-the-clock infrastructure availability, and superior service quality.