Our Sponsors and Partners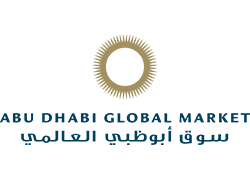 ---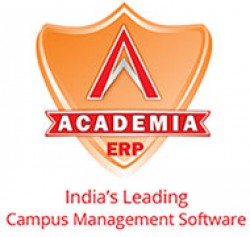 Academia ERP
Academia ERP (www.academiaerp.com) is a leading-edge Campus Management Software/ Edu ERP that is powering scores of colleges, universities, schools, training organizations and also groups of institutions across India, Middle-east, Africa and APAC. Academia ERP is feature-rich, flexible yet robust, and provides for diverse reporting capabilities. Apart from its deep and wide coverage of academic and administrative functions and processes, some of the unique features include: Multi-campus or Multi-program readiness, High Configurability, Dashboards for all stakeholders, Multi-language and Multi-currency support, Support for 3rd party Integrations, intuitive and contemporary User Interface, and technical superiority.

Academia ERP is the flagship product of India's leading educational software and solutions company - Serosoft Solutions (www.serosoft.com), which is promoted by US and IIM-Calcutta graduates, and is part of the prestigious Hindustan Group (www.hindustangroup.com). Academia ERP has been featured across digital and print media as one of the finest software products for education automation.
---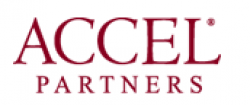 Accel Partners
Founded in 1983, Accel Partners has had a long history of excellence and innovation in the venture capital business and is dedicated to partnering with outstanding entrepreneurs and management teams to build world-class businesses. Accel today invests globally using dedicated teams and market-specific strategies for local geographies, with offices in Palo Alto, California, London, UK, and Bangalore, India as well as in China via the IDG-Accel Partnership.

With over $6 billion under management, Accel has helped entrepreneurs build over 300 successful companies, many of which have defined their categories including Actuate, Acopia, Agile Software, Alfresco, AMCC, Arrowpoint, BBN, Brightcove, ComScore, Etsy, Facebook, Foundry Networks, GlamMedia, Imperva, Infinera, Interwoven, JBoss, Kayak, Macromedia, Maven Networks, metroPCS, Polycom/PictureTel, Portal Software, QlikTech, Rapt, Real Networks, Redback Networks, Riverbed, UUNet, Veritas, Walmart.com, Webroot, Wily Technology, XenSource and Zimbra. Accel India has invested in many early stage companies such as Flipkart, Chakpak, HolidayIQ, Inbiopro, Kaati Zone, Kirusa, MuSigma, Myntra, Perfint, etc. For more information, please visit the Accel Partners web site at www.accel.com.
---

Accenture
Accenture is a global professional services company with leading capabilities in digital, cloud and security. Combining unmatched experience and specialized skills across more than 40 industries, we offer Strategy and Consulting, Interactive, Technology and Operations services — all powered by the world's largest network of Advanced Technology and Intelligent Operations centers. Our 674,000 people deliver on the promise of technology and human ingenuity every day, serving clients in more than 120 countries. We embrace the power of change to create value and shared success for our clients, people, shareholders, partners and communities. Visit us at : WWW.ACCENTURE.COM
---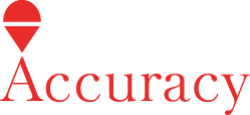 Accuracy
Accuracy was founded in France in 2004 by a group of former Arthur Andersen employees driven by the need for an independent player in the field of Finance. Hence Accuracy does not offer any regulatory or attestation functions. The team was motivated not only to make this new entrepreneurial project a great success, but also a make it a representation of shared values and professional principles.

Today, Accuracy is an  independent operator that can offer companies and their shareholders a global reach in financial advisory services. Accuracy has offices across 9 countries in Europe, North America and Asia with an integrated partnership and delivers its services worldwide with a team of 280 professionals led by 33 partners.

Accuracy India started operations in 2012 and is located in Gurgaon, India. It currently has a team of 15 and works closely with the Europe offices to execute various assignments. Accuracy combines extensive know-how to aid clients in areas such Transaction Advisory, Valuation including Transaction & Arbitration support, and Economic & Business Analysis.

Today Accuracy lists leading companies of Europe, private equity funds and law firms as their clients. Accuracy's work is focussed on companies in the mid market segment.

In India Accuracy has successfully closed multiple transactions in the cross border space in addition to engagements in due diligence, valuation in the context of an arbitration, market assessment etc.
---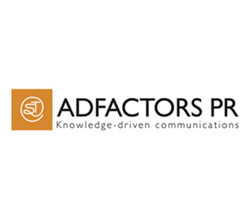 AD FACTOR
Market leader: Adfactors PR is India's largest PR firm by revenue. The Holmes Report, in its global rankings 2018, ranked us amongst the top ten Asian PR firms and among the top 75 in the world.

Multi-specialist firm: We are a multi-specialist firm. Our principal practice areas are Corporate Reputation, Financial Communications, Issues and Crisis Communications, Public Affairs and Marketing Communications. In most practices and sector verticals, the firm enjoys a market leading position. The key sectors that we serve include Banking & Financial Services, Energy & Natural Resources, Auto & Engineering, Infrastructure & Construction, IT & ITeS, Pharma & Healthcare as well as Travel, Hospitality & Leisure.

Diverse clientele: We work for over 300 retained clients including some of the most reputed Corporations and Financial Institutions, both Indian and multi-national. We also work for number of Government bodies and Public Sector undertakings. Some of our strategic clients include State Bank of India, ICICI Bank, Axis Bank, Citibank, Standard Chartered, Tata Group, Godrej Group, Mahindra Group, Larsen & Toubro, CISCO and many more.

Expertise and Experience in Financial Services: Adfactors PR has an unmatched bandwidth of senior consultants with expertise in financial services sector and capital markets. A team of over 15 senior consultants who have previously served as Editors, Bankers, Asset Managers, Financial Analysts and as marketing professionals in the BFSI sector. We work with over 75 Banks and Financial Institutions on a retained basis.

Most awarded firm in India: Adfactors PR is India's most awarded PR firm for each of the last three years. In 2016 we won every single 'Agency of the Year' award for PR firms in India. The firm was recognized as the Holmes Report Asia-Pac Financial Consultancy of the Year in 2013 and 2015. In 2015, we were also recognized as the Global Financial Communications Consultancy of the Year.

Key strengths: Our principal differentiators are domain knowledge, a sound understanding of Indian complexities, acknowledged capability in engaging media and other influencers, and a large bench of senior consultants. The firm is acknowledged for managing issues, crisis and complex media situations.

National program delivery: A truly national platform for delivering integrated communication programs right upto the farthest districts of India. We have a network of offices in 14 key states and resident representatives in all the other State capitals of India.

International capability: We have our offices in Dubai, Singapore and Sri Lanka. We work with partner firms for global campaigns in about 60 markets in the world.

New age competencies: Adfactors PR has sound capability in new age competencies like data analytics, video and rich media solutions, experiential PR & events, digital media monitoring and influencer engagement.
---

ADARSHA CONSULTANCY & MANAGEMENT SERVICES PVT LTD
Adarsha is a leading Management Company providing consultancy and compliance services with a mission to provide customized solutions enabling long term sustainable values and quality services on a global basis. We service across sectors comprising start ups and mid-market companies by providing one stop Accounting, Compliance and Business advisory services Pan India. Our integrated solution provided by a Team of Qualified Professionals through our established outsourcing methodologies and approaches supports the Business Finance, Advisory and Compliance operations of an entity which tends to offloads a client's important time and reduce efforts for building alternative in-house back end functions separately, thus enabling Clients to focus on their core Business functions.

Our solutions comprise accounting, financial analytics,  valuations, due diligences supports, Foreign exchange regulations, Payroll processing, Secretarial records management, Tax compliance and litigation, Risk and Governance advisory. The Firm consists of professional team members who are Chartered Accountants, MBA's, Professional Accountants, Company Secretaries amongst others. We are present at Mumbai  (Head Office),  Bengaluru, Chennai, Delhi, Ahmedabad, Hyderabad and Pune. For any further information  kindly visit www.adarshaconsulting.com
---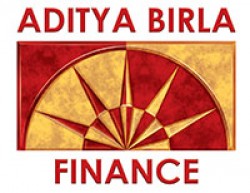 Aditya Birla Finance Limited
Aditya Birla Finance Limited (ABFL) is one of India's most reputed non-banking financial companies (NBFC). Incorporated in 1991 , the company was certified as ISO 9001:2008 across all its core functional processes in March 2013 by BSI, a leading global independent business services organization. We offer customized solutions in areas of Capital Market, Corporate Finance, Commercial Real Estate & Mortgages and Infrastructure Project & Structured Finance.

The Capital Market Group offers its customers the best opportunity to meet their liquidity requirements by providing finance for investments in the capital market. The Corporate Finance Group deals with SMEs, mid-corporate and large corporate clients and aims to provide customized financing solutions to meet their working capital and growth finance needs. The Commercial Real Estate & Mortgage solutions comprise loans against property, lease rental discounting, commercial property purchase loan and construction finance. With a view to capitalize on the opportunities in the infrastructure, core and emerging sectors, Aditya Birla Finance has expanded its product suite to include project and structured finance solutions catering primarily to the growing mid-market clients across the country.
---

ADOHM
ADOHM is an adtech company specializing in artificial intelligence infused automated marketing platform. Built from the ground up using AI, ADOHM automates the entire advertising process, deliver impactful campaigns with minimal wastage of valuable budgets, lesser manual interventions and deliver higher ROI on ad spend. ADOHM is designed to make autonomous strategic decisions in regards with advertising campaigns that attunes with any brand's marketing objective. Right from automating the media buying process to optimizing the campaigns. ADOHM takes care of time consuming tasks all by itself. This intelligent tool is capable of eliminating the intricacies of modern advertising process. By successfully helping numerous brands advertise to their audience with ease and significantly reducing ad wastage, ADOHM is gaining huge recognition amidst result oriented marketers across industries and geographies.
---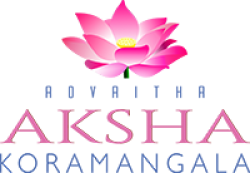 Advaitha ventures
Advaitha Ventures Private Limited was established in the year 2006 with a vision to create, build, and deliver superior quality upscale modern residences and commercial work spaces on time. Our properties are built with utmost transparency, around a holistic philosophy and work ethic based on Aptitude, Attitude and Acumen. Advaitha Ventures has built up a sizeable land bank in Bangalore, Mysore and Coorg.

We are now well set to offer environmental friendly residential and commercial structures in India's Silicon Valley. Advaitha Aksha, our first premier project is poised to set new standards for design, development and delivery in Bangalore's burgeoning real estate space.

ADVAITHA AKSHA - AN ISLAND OF TRANQUILLITY. A COCOON OF LUXURY.
Spread over 3.5 acres, Advaitha Aksha comprises 4 blocks of ground plus 12 storey towers with just 170, 3 & 4-bedroom ultra-luxury curated living spaces, ranging from 1948 sq. ft. to 3458 sq. ft. The contemporary design ensures an optimal utilization of space and natural resources. Large living rooms and spacious bedrooms with high ceilings add a touch of royalty, while the expansive overhanging balconies provide a breath-taking view of the sprawling, landscaped exteriors. Advaitha Aksha's thoughtfully incorporated state-of-the-art technology empowers your life by putting you at the center of everything.