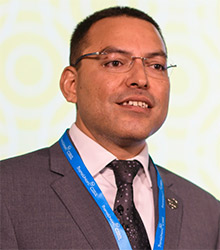 Yogendra Singh, Head of Data Science & Analytics, TransUnion CIBIL
Mr. Singh heads the Data Science and Analytics team at TransUnion CIBIL – India's pioneer and leading credit information company and a trusted partner in credit risk management to the financial services sector.

Mr. Singh brings over a decade and a half of rich experience in machine learning, econometric and statistical modelling and analytical skills. He has a diverse experience of working for diverse businesses like consumer lending, commercial lending, fund management and investment banking.

Mr. Singh holds a MBA in Finance from K.J. Somaiya Institute of Management Studies and Research and a Bachelor of Engineering (BEng), Instrumentation & Control from Bhavnagar University. He has a proven experience of more than a decade of initiating new products, business lines with specialist expertise in generating insights into customer behavior and business processes using statistical inference models.

He is well versed with predictive analytics, modelling techniques like Artificial Intelligence, Machine Learning; Linear, Logistic & Panel Regressions; Time Series Analysis; Derivatives Valuation and Consumer Wallet Analysis.
---

Yogendra Vasupal, Co-founder & CEO, Stayzilla
Stayzilla is the brainchild of Mr.Yogendra Vasupal and was started in 2005 as Inasra Technologies and rebranded in 2010 as Stayzilla. Yogi, as he is referred to, dropped out of engineering to start a career at the age of 19 by undertaking freelancing projects to develop web-based applications and ecommerce portals. As his tryst with e-commerce grew deeper, he developed a vision to launch an ecommerce portal of his own. That vision grew into the inception of an online portal for hotel accommodations anywhere in India known as Stayzilla.

 

Stayzilla focuses on tier II towns and ensures that travellers can easily search and locate thousands of budget hotels across India, many of whom are not online. It has 3,800 hotels, lodges and even boathouses in its network. It raised its first institutional round of equity funding from Matrix Partners India.

 
---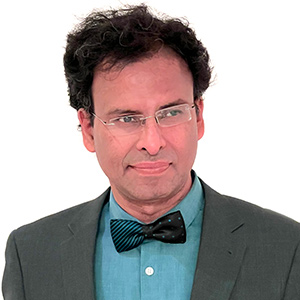 Yogesh Kaushik, Co-Founder, CTO, Learn India Learn (Secure Learning Pvt Ltd)
---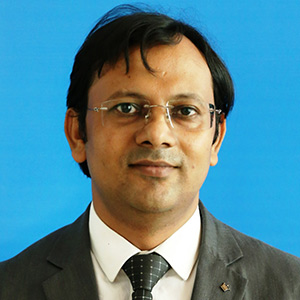 Yogesh Kumar, Head of IT - Business Application & CISO, TATA Advanced Systems Ltd
---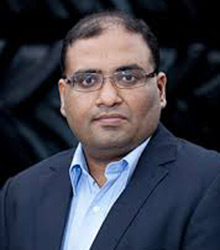 Yogesh Mahansaria, Serial Entrepreneur (Co-founder Alliance Tire Group, Mahansaria Tyres; former co-promoter Balkrishna Inds),
Yogesh Mahansaria started his career in 1993 as an industrial trainee at Balkrishna Industries Ltd. Thereafter, he was given responsibility for business development at the tire business, wherein he identified the opportunity to enter the global market for Off-Highway Tires and was then tasked with implementing this strategy.

In 2000, he was appointed CEO of the tire business, a position he held till 2006; during this time, he drove the increase in revenues for the tire business from $20 million to $125 million, and increased profitability significantly. In 2006, Yogesh and his father got together with Warburg Pincus LLC to establish Alliance Tire Group, with the acquisition of Alliance Tire Company, in Israel. This was followed by the establishment of ATC Tires Pvt. Ltd, to set up a greenfield Off Highway
tire manufacturing plant in South India, and subsequently, the Group acquired the Off-Highway Tire distribution assets and brands of GPX International Tire Co of the USA in 2009.

In a short span of time, Yogesh has been able to build the Group from an idea into one of the world leaders in Off-Highway tires, with revenues approaching $600Mn, a team of 5000 employees and network of over 2200 customer across 120 countries. On 1st July 2016, The Yokohama Rubber Co. Ltd, Japan, one of the world's leading tire & rubber group acquired 100% equity of ATG from KKR, the Mahansaria Family & other shareholders.

Presently, in addition to managing his Family Office, he has also incubated a new venture – Mahansaria Tyres Private Limited (MTPL), to focus on manufacturing opportunities in tire and rubber space. He also serves as a Director on the Boards of – Avendus Capital Pvt Ltd (Leading financial services provider, focussing in areas of financial advisory, capital markets, wealth management and alternative asset management) FSN E-Commerce Ventures Pvt Ltd (Operator of online beauty & wellness store, nykaa.com) 321 Education Foundation (Philanthropic organization, focused on improving the quality of education for children of low-income communities)
---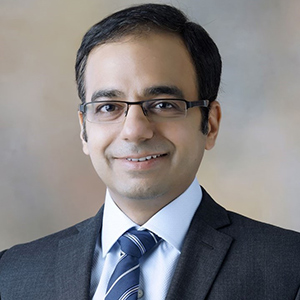 Yogi Sadana, CEO, CASHe
Yogi Sadana is the Chief Executive Officer at CASHe, one of India's leading FinTech enabled app-only lending platform to salaried millennials. As the company's CEO, Yogi spearheads CASHe's ambitious growth plans to become a market leader in digital lending business using transformative technologies in AI/ML to build its financial product offerings. Appointed as CEO in July 2020, he is responsible for leading a talented team of professionals to achieve the company's vision to broad base credit to millions of young salaried professionals who are otherwise kept out of the credit system based on archaic credit scoring systems and traditional financial institutions.

Yogi is a CA and CPA with over 15 years of experience in finance, accounting, strategy and business. He has worked in leadership positions in large multinational organizations prior to joining CASHe.
---

YS Prabhakar, CEO, Sutures India
YS Prabhakar is the CEO of Sutures India group since April 2014.  He began his career with ICI India in 1988 by getting  involved in multiple businesses of ICI across India. He also worked with  Allergan Inc. for ten years besides serving seven and a half years at Danaher as Director for International Business. Prio to joining Sutures India, he was a director of Bioscience's at Becton Dickinson India
---

Yudhishter Gopalkrishna, Entrepreneur and founder, Ethniceye Ventures
Yudhishter is an entrepreneur and founder of Ethniceye Ventures, currently working on a d2c sports-play product. He has 15 years of leadership and management experience and has been working for fortune 100 companies and small enterprises - driving revenue through building and managing strategic relationships worldwide. 

He until mid 2014, headed international business development for July Systems - a cloud based mobile internet platform company powering consumer facing mobile services of some of the largest brands in the world.

He served on the Advisory Board of a few start-ups and was a part of the Management team at July Systems Inc., the pioneers and leaders in Mobile technology and services, until very recently. 

He is a post graduate from the Madras Christian College, India with an MBA from the Asian Institute of Management, Manila, Philippines. He also has an advanced diploma from the Institut d'Etudes Politiques de Paris (Sciences Po), Paris.
---

Yusuf Motiwala, Founder, TringMe
Yusuf Motiwala is the founder and CEO. He brings 14 years of data & telecom design experience to TringMe. Prior to founding TringMe in 2007, he held key architecture and management position at Aricent (then HSS), Lucent Technologies, Texas Instruments etc. He received various awards for recognition of his technical contribution at Lucent & Texas Instrument including prestigious MGTS by TI president & Best-in-class award at TI.

Yusuf has filed multiple patents in the area of IPTV and telecommunication. He is also an author of few IEEE/ACM papers and got special mention in RFC 4067 for his contribution to wireless context transfer.

He holds Masters Degree in EE from IIT, Bombay. He was also served as research engineer at Stanford University, Palo Alto for a Bell labs research project.
---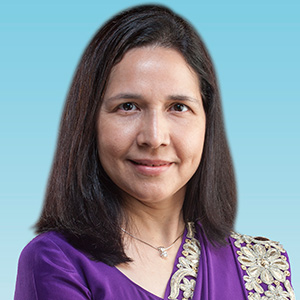 Zarin Daruwala, Cluster Chief Executive Officer, India and South Asia Markets (Bangladesh, Nepal and Sri Lanka)- Standard Chartered Bank
Zarin Daruwala is Cluster Chief Executive Officer, India and South Asia markets (Bangladesh, Nepal and Sri Lanka). In a career spanning over 31 years she has worked across all areas of banking ranging from wholesale banking, agri-finance, corporate finance, corporate planning, investment banking and credit.

She was selected as one of the Top 30 most powerful women in Indian business by Business Today seven times and features in the coveted "BT Hall of Fame" for being a consistent performer. She was also named the 13th most powerful woman in business by Fortune India in 2020. Business World has listed her among the 50 Most Influential Women in India. She has also been recognised for "Outstanding Contribution toward Banking and Financial Services" for 2017-18 by Ladies' wing of IMC Chamber of Commerce and Industry. Zarin features in "Top 100 Most Influential BFSI Leaders" released by the World BFSI Congress and Awards.

A rank holder in Chartered Accountancy, Zarin has also won the President's gold medal, topping the all India Company Secretary exams. She has also been conferred the CA Business Achiever award by the Institute of Chartered Accountants of India. Prior to Standard Chartered, Zarin worked at ICICI Bank, where she spent 26 years of her career, starting out as a management trainee, eventually becoming President and Head of the Wholesale Banking business. She has also served on the Board of Directors of key ICICI group companies, ICICI Lombard General Insurance and ICICI Securities; and was also on the board of JSW Steel for almost eight years.