Y V Rajasekhar, Co-Founder & MD, People Combine Education Initiatives Ltd
"Nothing is more creative... or destructive... than a brilliant mind with a purpose".  Mr. Rajasekhar Babu Yarlagadda is that brilliant visionary, whose path of progress is self-architected.

Mr. Rajasekar Babu is a true business personality with dynamism. He is one of the key visionaries behind various successful educational ventures like Oakridge, Vikas and Oi Play Schools and the key inceptor of People Combine Group.

Being the Managing Director of the company, Mr Babu has worked hard to provide the People Combine Group altogether a new identity in the business world. He has an insatiable desire to strive for excellence with a steadfastness to achieve.  

Holding a graduate degree in civil engineering and a Post Graduate in management from ISB ( Indian School of Business, Hyderabad ) , Mr. Babu manages the Business Expansion, Fund Raising, Finance and Budgeting, Brand Management, Mergers and Acquisitions of the company.

He is highly creative, design focused and an excellent organiser.

Relation building is his forte and he is an opt solution finder. He has raised the turnover of the company manifold with a relentless quest for accomplishment.

Mr. Rajasekhar has also been recognised for his exemplary contribution towards the organisation. Not only that, he has also been awarded with Business Wizard of Andhra Pradesh by a leading News magazine- India Today Group.

On the life front, Mr. Rajasekhar is considered the most amiable and energetic soul to be with by his family and friends. He is also an avid book lover and loves to explore new places of the world.
---

Yadavendra Tyagi, Director - Business Development, Citrus Pay | @CitrusPay
Yadvendra Tyagi captains the business development department at Citrus Payments Solutions. Presently, Director Business Development Yadvendra has over 15 glorious years of experience in the hospitality and sales sectors. He is the jack of all trades and the king, when it comes to exploring new market segments, standardizing sales operations and initiating network expansions. He has held office at various esteemed organisations including the National Payments Corporation of India, Global Blue and HDFC.

At NCPI, Yadvendra was an integral cog in the machinery that ensured the successful launch of RuPay cards on PoS machines. His leadership qualities helped him pilot development activities for Global Blue in both India and the Middle East. Yadvendra took on several roles in his time at HDFC Bank as well; from managing teams at the regional level to management of pivotal National Accounts, he has been involved in a plethora of key processes. At Citrus and has been instrumental in roping in and managing category leading clients such as Jet Airways, Go Air and GoIbibo, etc. Right from merchant acquisition to corporate accounts and now business development Yadvendra is a seasoned veteran in the banking and payments sphere.
---

Yash Ashar, Partner, Amarchand Mangaldas
Yash J. Ashar is a partner in Amarchand Mangaldas Mumbai office. He focuses largely on capital markets work.

An experienced practitioner in Indian securities law, Yash has been associated with a number of capital markets transactions including initial public offerings, follow on offerings, QIPs, rights offerings, ADRs, GDRs and FCCBs. He has advised on several pioneering capital markets transactions involving India's leading corporate. He also has experience in privatisation, joint ventures, private equity investments and general corporate law.

Yash is part of the faculty of the Securities Law Course at the Government Law College, University of Mumbai on topics relating to Indian securities markets and also conducts the securities law related modules related to the IPOs and continuous listing obligations at the Bombay Stock Exchange Training Institute. He was also nominated by the firm on the GRIP Committee established by SEBI for review of IPO processes.

Yash is ranked as a leading individual in Capital Markets by Chambers Asia and by Asia Pacific Legal 500. He is "commended by numerous sources, and is frequently called upon to advise on the most innovative and cutting - edge transactions" (Chamber Asia 2010).

Yash joined the firm in 2001. He became Partner in April, 2008.
---

Yashasvi Sharma, Associate Director, Financial Advisory Services, PwC India
Yashasvi is an Associate Director in Financial Advisory Services of PwC and is based in Bangalore. Of the 15 years of his professional experience, Yashasvi has spent ten years consulting large business conglomerates on deals. He has also advised both financial and strategic buyers on several public and private transactions.

Yashasvi is actively engaged in consulting clients on Mergers and Acquisitions including due diligence reviews, sell side assistance, review of business plans, purchase agreement reviews, negotiations strategy to name a few.

Prior to this he was with one of the Big Four firms in the UK where he worked on crucial telecom and technology deals. He has also worked with the Management Consultancy practice of A F Ferguson and Co. where he was involved in providing corporate advisory services.

Yashasvi is a member of the Institute of Chartered Accountants of India and Institute of Company Secretaries of India. Yashasvi has completed his B.Sc (Electronics) from the Hindu College, University of Delhi and has also pursued part-time MBA from the FMS, University of Delhi.
---

Yashish Dahiya, CEO, PolicyBazaar.com
Yashish Dahiya is the Chief Executive Officer (CEO) and Co - Founder at PolicyBazaar.com - the largest online insurance aggregator in the country. His long-term vision and leadership skills have turned this financial start-up into a thriving successful brand in the short span of 6 years. An expert in the field of insurance, He holds extensive knowledge on the consumer financial space in India.

Before starting his entrepreneurial journey with PolicyBazaar.com, he worked with First Europa (a Global Online Insurance Broker) as their CEO. At First Europa, he was responsible for leading its global expansion and managing the business of the company across nine geographical locations. Prior to this, Yashish has been associated with an online travel aggregator, ebookers.com, a leading pan-European online travel agency and led their business as the Managing Director.

Yashish holds a Bachelor's Degree in Engineering from IIT Delhi, a Post Graduate Diploma in Management from IIM Ahmedabad, and an MBA from INSEAD. He likes to spend his spare time outdoors with his family and is an enthusiastic swimmer.
---

Yashish Dahiya, CEO, Policy Bazaar
---

Yashodhan Sathe, Chief Investment Officer, IndiaVenture Advisors (Piramal Group)
Yashodhan is the Chief Investment Officer of IndiaVenture Advisors Pvt. Ltd. (IndiaVenture), a company sponsored by the Piramal Group. IndiaVenture is the Investment Manager for IndiaVenture Trust  Fund I, a Healthcare & Life Sciences focussed private equity fund having a corpus of US$ 100 mn.

A private equity professional with 12 years experience in the field, Yashodhan has extensive fund management expertise; including: deal sourcing, investment appraisal, analysis and structuring, fund raising and a strong exit track record. Yashodhan investment horizons have encompassed various sectors including, inter-alia, healthcare & life sciences, infrastructure, oil and gas, telecoms, textiles, logistics, retailing, IT enabled services, etc. Additionally, Yashodhan has extensive experience in investing at various stages in the life-cycle of a company viz. Start-ups, growth capital, funding for M&A, turnaround situations and buy-outs.

Prior to joining IndiaVenture, Yashodhan served as Director, WL Ross (India) Private Limited and Associate Director with IL&FS Investment Managers Limited.

Yashodhan is a Bachelor of Arts (Economics) with a post-graduate qualification in
Finance (Mumbai) and a Masters in Business Administration from the Manchester Business School, Manchester, United Kingdom.
---

Yateesh Srivastava, Chief Operating Officer, Aegon Religare Life Insurance Company Limited
Mr Yateesh Srivastava is the Chief Operating Officer at AEGON Religare Life Insurance Company Limited.

Mr Srivastava has nearly twenty five years of varied experience spanning general management, marketing research, advertising, internet entrepreneurship and marketing. Prior to joining AEGON Religare Life Insurance Company Limited, he worked as the Marketing Director with Centurion Bank of Punjab and before that was the Chief Marketing Officer of YES Bank. In his advertising career, he has worked with Lintas, Ambience Publicis and Triton Communications where he handled a plethora of brands spanning FMCG, automobiles, telecom, consumer durables and financial services.

At AEGON Religare, Mr Srivastava is responsible for the company's product development&management, branding &communications, new business and policy servicing operations, sales operations, underwriting & claims, infrastructure &facilities, IT & BPM and customer service.

Mr. Srivastava has a Master's Degree in History from the University of Delhi. 
---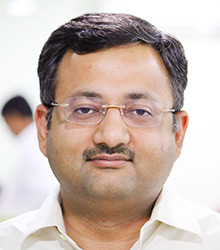 Yateesh Wahaal, Director, Nayati Healthcare & Research Pvt. Ltd.
34 year old Yateesh Wahaal, is a B.Tech in Electronics & Communications and Business Administration (Finance & Marketing). He has also done advance management programme from the NUS, Singapore & ISB Hyderabad and specialized course in Private Equity from ISB Hyderabad.

Yateesh began his professional career more than a decade ago as a Banker with the then Centurion Bank. Defying conventional thinking, Yateesh joined start-up consultancy Noesis, helping clients with important acquisitions and development in New York, India, Oman, United Kingdom, France, Brazil, Russia, and Indonesia across industries like telecom, real estate, iron ore, oil & gas and automobiles, amongst others. Yateesh set-out to establish and head Pegasus, another consulting firm out of Africa, India and South East Asia, incubating companies and guiding them for eventual listing at the bourses.

Currently, Yateesh is the Executive Director of Nayati Healthcare, pursuing its vision of offering quality healthcare to people living in tier II & III cities of India.
---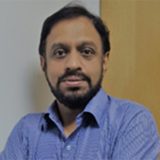 Yeshwanth M Kini, CEO - India, KAUP Capital
Yeshwanth M Kini has over 27 years of experience in the Indian markets. He has co-founded and led KAUP Capital, an Infrastructure Private Equity player from 2008 to date. KAUP is the exclusive advisor to the Mauritius based Manager of the Infrastructure India Holdings Fund LLC (IIHF). IIHF manages international pension and superannuation money and invests in India. The focus has been on providing growth capital to small and medium sized companies. Despite a smaller size, KAUP stands apart with the performance of its portfolio – with significantly positive returns on all of its investments, in a period when the Infra sector in India has faced tremendous headwinds. Some of the investments include Aegis Logistics, Ocean Sparkle and Gujarat Pipavav Port. Prior to this, Yeshwanth has held senior management positions in UTI Mutual Fund, SG Securities (a part of SocGen group), NatWest Markets and Morgan Stanley. He holds an MBA from the Indian Institute of Management (IIM), Ahmedabad and a B. Tech in Electrical Engineering from the Institute of Technology-Banaras Hindu University (IIT-BHU).