Our Sponsors and Partners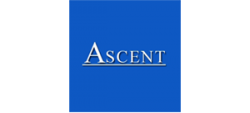 Ascent
Ascent is an Independent Global Fund Administrator dedicated to providing customized One-Stop Solutions for our clients. This includes Fund Solutions, Corporate Solutions and Fintech Solutions. Ascent is founded in 2019 and we are headquartered in Singapore. Currently Ascent has presence in 20 locations across 12 countries. Ascent continue to extend our global footprint, not only in numbers, but in experience

At Ascent, we believe in client experience and ensure the clients' best interests are at the heart of every solution we provide. We recognize the importance to continuously enhance our offerings by integrating solutions into our global business model.

Ascent continues to stay focused to anticipate changes, adapt to them and implement strategies to achieve excellence. This way, we are best positioned to keep up with the dynamic nature of the alternative investment industry. Ascent is administrating over 600 funds with AUA (Asset Under Administration) of over USD 25 billion.