Our Sponsors and Partners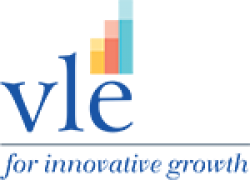 VLE Consultants
VLE Consultants - VLE is a specialized management advisory firm. We work closely with entrepreneur's vision and translate them into reality through our strategic advisory and corporate financing functions. Our services, includes Strategy, Merger & Acquisition, Strategic Finance, Transaction Advisory, Startup Integrated solutions and valuations. At VLE, entrepreneur's get one shop solution through our tie-ups with association in other verticals like Legal, Regulatory and Compliance, Taxation and HR Solutions.

The team at VLE has shown up very transparent, integrated and committed approach to its client and successfully nurturing our relationship through mutual respect.

Currently, we are serving with 15 start ups from fintech, consumer durables, IOT, Big Data & health care space. Apart from start up, we are into loan syndications for mid and big scale corporates. Regarding, M & A, we are working on supply chains, hospitals & IT services.