Our Sponsors and Partners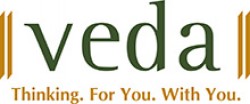 Veda Corporate Advisors
Veda is a leading investment bank providing focused advisory services to companies and entrepreneurs.

Veda offers independent advice and customised solutions on private equity fund raising and M & A.

With a dedicated and experienced team spread across offices in Chennai, Bangalore and Hyderabad, Veda brings a strong track-record in handling a variety of transactions.

Veda has successfully closed more than 85 transactions amounting to USD 3 Billion in value, across a spectrum of industries such as Healthcare, Technology, Real Estate, Infrastructure, Food/Agriculture, Consumer Services and Business Services.

In the healthcare space, Veda is amongst the top ranking investment banks having crafted close to 20 transactions across segments (Health care delivery - Multi specialty and Single Specialty hospital chains, Diagnostic Services, Medical technology and Contract research)

Veda's recent M&A transactions include IHH's proposed investment in Global Hospitals, IHH's acquisition of majority stake in Continental Hospitals and Intertek acquisition of analytical division of QPS Bioserve among others.

Veda's recent PE transactions in healthcare include Olympus Capital's and India Value Fund's investments in Aster DM Healthcare, CDC's investment in Rainbow Hospitals, India Value Fund's investment in Trivitron Healthcare, Konark Capital's investment in Agappe Diagnostics and LGT Venture's investment in MyDentist, among others.