Our Sponsors and Partners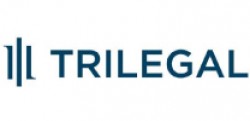 Trilegal
Trilegal is one of India's leading law firms with offices in Mumbai, New Delhi, Bangalore and Hyderabad. Our award winning private equity (PE) practice encompasses the entire range of services provided to PE funds, including funds formation, funds structuring, primary and secondary investments, investment restructuring and exits. Our clients include the world's top PE firms, a diverse range of international funds and institutional investors seeking to invest across all sectors.

In addition to regularly advising on leading PE investment transactions, a significant portion of our practice is geared toward offering high-level strategic advice for ongoing portfolio management, restructuring of existing investments and effective exit strategies for PE investors. We have advised on several restructuring/exit transactions involving share purchases and options, enabling listing (in domestic and foreign markets), asset sales, asset/share swaps, demergers, capital reorganization, third party (strategic or financial) sales and various bespoke structures.

Trilegal's lawyers are trained to adopt strategic and solution oriented perspectives to legal advice. Our firm's energy and dynamism, combined with deep experience of the Indian market and a practical problem-solving approach distinguishes our PE practice and provides our clients with a unique offering in the Indian legal market.