Our Sponsors and Partners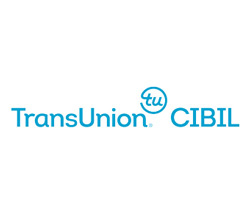 TransUnion CIBIL Limited
We are India's leading credit information company with one of the largest collections of consumer information.

We aim to be more than just a credit reporting agency. We are a sophisticated, global risk information provider striving to use information for good. For consumers, we provide information and tools for gaining a clear understanding of their credit history and financial reputation, and guarding against the theft of personal information and potential fraud.

For businesses, we provide powerful information solutions, backed by professional service and current, comprehensive data, for making better, more informed decisions.

Our solutions help build credit economies worldwide

TransUnion has been operating internationally for over 30 years in over 30 countries. We connect businesses and consumers through data, technology and analytics, to help build credit economies worldwide. We're a leader in risk and information solutions within the markets we serve.

Our technology and analytics platform expansion enables rapid and effective transfer of our most advanced global solutions (CreditVision®, IDVisionSM, DecisionEdge® and our newest groundbreaking PramaSM suite) across regions, while offering local solutions to meet the unique needs of our clients. We offer specialized solutions to serve a broad variety of industries, such as financial services, insurance, retail, telco, and government, to help businesses operate, compete and grow within each vertical. Our consumer empowerment solutions continue to expand outside the U.S., currently offering consumer products in India, Hong Kong, South Africa and Canada through direct and indirect channels.

As a global risk information provider, we strive to use Information for GoodSM to help communities everywhere achieve great things. It's our mission to help people around the world access the opportunities that lead to a higher quality of life, by helping organizations optimize their risk-based decisions, and enabling consumers to understand and manage their personal information. Our mindset is global, but every day we act on a local level to ensure we continuously provide the means to improve and strengthen societies all over the world.