Our Sponsors and Partners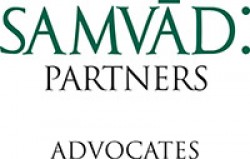 SAMVAD PARTNERS ADVOCATES
Samv?d: Partners is a partner-led, solution- oriented law firm. The Firm is committed to providing smart and quality legal advice to our clients; maintaining the highest levels of professional integrity; and nurturing our lawyers in a work environment that motivates them to achieve and maintain the highest standards.

The Partners of the Firm are leaders in their respective fields of practice. The majority of our Partners have a rich mix of domestic and international experience, having worked in several legal and financial capitals around the world, including London, Hong Kong, Singapore, Mumbai, New Delhi and the Hague. Our lawyers are truly international, with several being admitted to practice law in India, England & Wales and New York, bringing with them a deep and diverse international perspective.

The Firm provides a full range of services in the mergers and acquisitions space, covering MOU negotiations, legal due diligence reviews and recommendations, transaction documentation drafting, negotiations and deal completion processes as well as post-deal closing oversight of applicable filings. The Firm has significant experience in domestic and cross border (both inbound and outbound) M&A's including making merger related applications before various courts and regulatory organizations. The members of the Firm have acted for both acquirers as well as target companies. As such, the Firm is able to approach M&A transactions in a holistic and commercially sensitive manner.

With offices in Bangalore, Chennai, Mumbai and New Delhi - The Firm has regularly received the highest accolades and ranking from our peers, including recognition in Chambers & Partners and Legal500, over the past few years.