Our Sponsors and Partners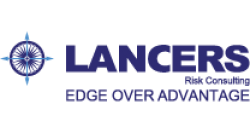 Lancers
They are South Asia's leading ISO 27001 Certified Corporate Intelligence & Security Risk Consulting firm operating in this specialized field for the last 40 years. Their extensive network enables them to serve clients across the region. Their strong pool of professionals from various backgrounds enables them to deliver a high standard of services and meet their client's expectations consistently. They cover India through a team of 120 professionals operating across our network of 5 branch offices.

Lancers have been serving Nationalised and Private Banks and Asset Reconstruction Companies for over 20 years by providing specialized NPA Defaulter's Asset Tracing Services. They also provide specialized Investigation services such as Corporate Fraud Investigations, Due Diligence, Insurance Claims Investigations, Mystery Shopping, Profile Verifications, Employee Background Verification & Training across the country.

Lancers is a founding member of the Association of Private Detectives and Investigators India (APDI), Central Association of Private Security Industry (CAPSI), Certified Private Insurance Investigator (CPII). It is also an active member of American Society for Industrial Security (ASIS), Association of Certified Fraud Examiners (ACFE), Council of International Investigators (CII), World Association of Detectives (WAD), World Investigators Network (WIN).

Visit their website www.lancerindia.com and their corporate video on https://youtu.be/OE_-UIXBXTI for further information.