Our Sponsors and Partners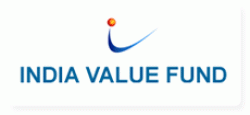 India Value Fund Advisors (IVFA)
India Value Fund Advisors (IVFA) was established in 1999 with a focus on investing in and transforming mid-sized profitable businesses into world-class industry leaders, built on the strong foundation of IVFA Values. Steered since its inception by Vishal Nevatia, IVFA has built deep knowledge and skills in the Indian markets and has successfully launched five separate investment funds with a combined corpus of over US$ 1.8 billion. Currently, IVFA is investing out of IVF - V, which has a corpus of US$ 682 million.

IVFA follows either 'Buy and Build' or 'Invest and Build' business model. In 'Buy and Build', IVFA acquires majority equity stakes, partners with high quality management teams and entrepreneurs to build scale and profitability.  On the other hand, in 'Invest and Build', IVFA acquires significant minority equity stakes and plays a supportive role to existing entrepreneurs in transforming businesses. Over 70% of all capital invested by IVFA till date is under Buy and Build model.

IVFA's insights and understanding of India has been sharpened over the last 16 years by investing over US$ 1 billion in more than 40 Indian businesses. It has successfully guided these companies in making the transition into well established and large businesses that are valuable, enduring, socially responsible and are creating immense wealth for all stakeholders. Although sector agnostic, IVFA has built strong understanding of sectors like Media & Entertainment, Healthcare, Logistics, Supply Chain & Retailing, Infrastructure Services, Education and Clean Energy.

The IVFA team has been structured with a balanced mix of 9 Investment and 16 Business Managers, who bring with them several hundred man-years of industry experience to achieve the above objective. 
IVFA truly values its relationships with investors, entrepreneurs and management teams. It is also very conscious of its fiduciary duty towards the capital under management. This capital has been contributed by over 35 high quality international institutions with a combined investible capital base of over US$ 1 trillion. For more information on IVFA, we request you to please visit http://www.ivfa.com.