Our Sponsors and Partners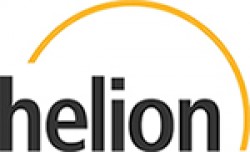 Helion Ventures Partner
Helion Ventures Partners is a $605 Million India-focused, early to mid-stage venture fund, investing in technology-powered and consumer service businesses in sectors like Outsourcing, Internet, Mobile, Technology Products, Retail Services, Healthcare, Education and Financial Services.

Our mission is "Partnering with entrepreneurs to build world-class companies".

We believe that companies are fundamentally built from inside, but as Board members we play an active role. Typically we help companies in making strategic choices and in building an organization that can execute on strategy. We have access to world-class executives that we can bring to our portfolio companies. We also help in building a high quality Board of Directors / Advisors.

We also team with the management and provide operational value add in the area of finance, HR, technology, marketing and operations.

In helping manage rapid growth, we participate in future rounds of financing in syndication with other venture partners. Our prior experience in M&A is also available to entrepreneurs in driving inorganic growth.

Most of all, we act as a sounding board to the CEOs as they navigate challenges of building world-class organizations.