Our Sponsors and Partners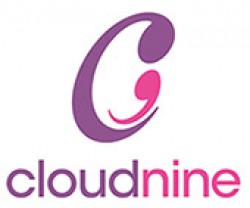 Cloudnine Hospital
Cloudnine is India's premier birthing, woman and child care facility. Driven by the core objective of delivering world-class healthcare services in India, Cloudnine healthcare facilities herald the beginning of a new era for all women and child care needs.

Cloudnine was established in 2007. Since then, it has rapidly expanded and spread its wings across India. Currently, it has it's presences in major metro cities like Bangalore, Chennai, Gurgaon, Pune & Mumbai and plans to expand into cities like Coimbatore, Mysore, Mangalore, Indore, Surat, Nagpur and Noida.

Cloudnine is the result of the founder and senior neonatologist Dr. R. Kishore Kumar's vision of bridging the ever-widening gap between Indian and international standards of healthcare.
Cloudnine provides world-class medical care, comprehensive services and an atmosphere of love, care and well-being. Its global best-in-class survival rate for neonates - 99.72% - is a remarkable achievement, considering that they handle a number of high-risk cases. It comes as no surprise that over 24,000 mothers have trusted Cloudnine for their pregnancy and post pregnancy care. Cloudnine hospitals are fully equipped with modern equipment and latest technology. They leave no stone unturned to ensure their doctors practice with only the best.

Cloudnine is not just about maternity- they also offer a full spectrum of woman and child health care services like Pregnancy Care, Infertility, Gynaecology, Paediatric Care, New Born Intensive Care and High Risk Pregnancy Care.

Their trusted care and dedicated healthcare services has won both national and global recognition like Australian Service Excellence Award 2014, Ranked No.1 for Gynaecology services in Bengaluru, Times Health Survey, Frost and Sullivan Mother & Child care service provider of the year 2014 and many more.

Cloudnine is looking forward to spreading the founder, Dr. Kishore Kumar's vision of world-class healthcare across the country and become the leader in the space of women & health that India has not witnessed yet.