Our Sponsors and Partners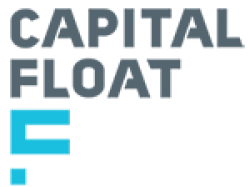 Capital Float
Capital Float is a digital finance company which provides working capital finance for SMEs in India. We offer flexible, short-term loans that can be used to purchase inventory, service new orders or optimize cash cycles. Borrowers can apply online in minutes, select desired repayment terms and receive funds in their bank accounts in 3 days with minimal hassle. Capital Float's mission is to bridge the current gap in the market with financial products for SMEs, delivered in an efficient and customer-friendly manner.

  • Capital Float was founded in 2013 in Bangalore and serves customers in over forty cities.

  • The company was co-founded by alumni of the prestigious Stanford University-  Sashank Rishyasringa who was earlier associated with McKinsey & Company and Gaurav Hinduja, the head of operations for his family business, Gokaldas Exports

  • Capital Float has raised a total of $42 million to date

  • The number of applications processed increased by 10 times in 2014. Capital Float now receives an enquiry every ten minutes on the website.