Our Sponsors and Partners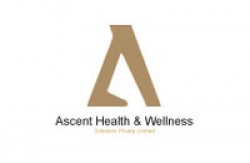 Ascent Health & Wellness Solutions
Ascent Health ("Ascent") is India's fastest growing Pharmaceutical Commerce Platform, engaged in the entire spectrum of B2B commerce across pharmacies, practitioners, hospitals and care groups. Ascents operates as a full stack - vertically integrated platform, with in-house warehousing, distribution, supply chain and owned inventory.

With deep investments in technology and constant innovation in the supply chain, Ascent today has a monthly revenue run rate in excess of INR 120 Crores, in less than five years of incorporation. The core B2B platform of the Ascent powers the commerce supply of pharmaceutical products – mainly formulations, to the 20,000+ pharmacies, and several thousand doctors and hospitals in Mumbai, Delhi, Gurugram, Bengaluru, Chennai, Davangere & Ahmedabad. Across the seven clusters of its operations, Ascent has achieved operational profitability and is well on its way todouble its scale in less than 15 months. Apart from pharmacies, Ascents' platform power commerce and procurement decisions in multiple institutions such as govt. bodies and large format hospitals.

Ascent has also founded and made significant investments with strategic interests in providing access to affordable healthcare to consumers /patients through digital platforms. Its interests lie in some of the largest EMR providers in India and creating a troika of platforms across patient – practitioner – pharmacy.

Ascent took form in its current shape five years ago by the integration of 7 small pharmaceutical distribution units in Mumbai. By weaving a common platform enabling transparent commerce, timely supplies and assurance of 100% genuine medicines across these units, Ascent created a unique platform with compelling value. Since its launch, Ascents' platform has seen its monthly revenue run rate more than double every 12 months, from 4 Crores in August 2014 to 120 Crores+ in August 2018, a spectacular 30x growth over the last 48 months.

What started as a simple platform providing access to medicines across 75 pharmaceutical companies, now provides more than 50,000 SKU's across 500+ pharmaceutical companies through over 2,00,000 Sq. Feet of captive warehousing space, end-to-end cold chain management and a dedicated fleet of over 500 delivery partners. The platform has scaled up through a mix of organic and inorganic growth, having completed 12 acquisitions over a period of 24 months across 6 cities adding more depth to the coverage of its platform.

Driven by a dynamic founding and strong management team the Ascent is poised to create a paradigm shift in the way pharmaceutical commerce is powered in India. With platforms that provide access to 100% genuine products, transparent pricing, assured delivery timelines and access to multiple credit offerings, Ascent plans to touch 50,000+ pharmacies, 20,000+ doctors and hospitals in 12 cities over the next 18 months.

Ascent is building upon its leadership in to leverage the "platform" through strategic plays such in healthcare OTC, generic drugs, brand launches, data analytics, credit guarantees, CRM programs to truly create India's best and biggest B2B healthcare commerce entity.