Our Sponsors and Partners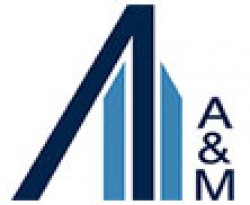 Alvarez & Marsal
Alvarez & Marsal (A&M) is a global professional services firm specializing in turnaround and interim management, performance improvement and business advisory services. A&M delivers specialist operational, consulting and industry expertise to management and investors seeking to accelerate performance, overcome challenges and maximize value across the corporate and investment lifecycles. Founded in 1983, the firm is known for its distinctive restructuring heritage, hands-on approach and relentless focus on execution and results.

A founder of the modern day restructuring industry, Alvarez & Marsal has been honored numerous times by the Turnaround Management Association and has been recognized as one of the Best Firms to Work For by Consulting magazine.

About Alvarez & Marsal's Private Equity Services Operations Group
Alvarez & Marsal has led the way in working with investors and their portfolio companies to provide end-to-end services that improve performance and maximize value for stakeholders in every economic cycle. Whether serving in interim management or advisory roles, the firm draws on a deep operational heritage and hands-on approach to deliver comprehensive services across the investment lifecycle including due diligence/acquisition support, performance improvement and business advisory services, portfolio management, turnaround management and exit support, among others.

About Alvarez & Marsal (A&M) Restructuring & Turnaround
Alvarez & Marsal (A&M) is the leading independent global professional services firm that provides specialised performance improvement, turnaround management, and business advisory services to companies, investors and stakeholders across the industry spectrum. With services delivered through professionals operating locally throughout Asia and around the world, A&M works as advisers or in interim management roles to help guide organisations through complex periods of change. The firm has been at the forefront of driving performance improvement through its multi-cultural and multi-lingual professionals who excel at problem solving and value creation.